Broken Wings
Anastacia

Give Me Your Worst
Calm Collected

The Good Life
The Collective

Dynamite
Karise Eden

You Ruin Me
The Veronicas

Love… Thy Will Be Done
Delta Goodrem

Centuries
Fall Out Boy

Luv Fool
Sarah Lloyde

What Are You Waiting For?
Nickelback

Oh Cecilia (Breaking My Heart)
The Vamps feat Shawn Mendes


© Copyright 1995-2014 Australian Music Report ™
For more information, contact mark@aumreport.com
All Rights Reserved
.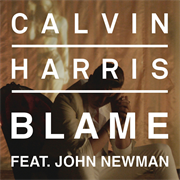 Meghan Trainor
G.R.L.
Taylor Swift
Maroon 5
Calvin Harris




| | |
| --- | --- |
| | |
| | |
| | Iggy Azalea feat Rita Ora |
| | |
| | |
| | |
| | |
| | |
| | |
| | |
Meghan Trainor stays put at #1 for third week, with All About That Bass,
while Taylor Swift. moves up to the #2 spot with Shake It Off, and G.R.L.
slides back to the #3 spot with Ugly Heart. While Meghan Trainor holds
onto the #1 title, with her first Australian #1, on the Australian Airplay
Chart, for this week. The question now is, who will dethrone Meghan
Trainor and make her, release her grip on the #1 spot next week, will it
be Taylor Swift, Ariana Grande or could it be Calvin Harris so we will see
who will be at #1 next week.

The Veronicas are officially back! After several years of label limbo, the
Australian twins found a home with Sony and got right back in the studio.
"You Ruin Me" is the first taste of the duo's long-delayed third LP (I'm
guessing "Lolita" won't make the cut) and the raw piano ballad is a
something of departure for the former pop/rockers. To say the least.
While I pray for another "4Ever" or "Untouched" every night before bed,
it's good to see that Jess and Lisa have grown as artists during their
absence from the spotlight. "You Ruin Me" is an absolutely depressing
break-up anthem ("Job well done, standing ovation. You got what you
wanted, I guess you won") that will be played on repeat by bitter bitches
from Sydney to San Francisco. I wonder if they have an uptempo version
of the song on their laptop.