">
© Copyright 2006-2016 Australian Music Report ™
For more information, contact mark@aumreport.com
All Rights Reserved
.
Fifth Harmony
Army

Ellie Goulding
Heartache Blues

Reece Mastin

Magnetised

Tom Odell
Dear Life

Delta Goodrem
Home
Topic (feat Nico Santos)
Work It Out

Netsky (feat Digital Farm Animals)
Missing
EDX feat Mingue
No Worries
Disciples & David Guetta
Lonely Cities

Tigertown
Body
Drizzy feat Jeremih
Lukas Graham
Flume
The Temper Trap


P!nk



1955
Hilltop Hoods feat Montaigne & Tom Thum
Fire & The Flood
Vance Joy
Never Be Like You
Flume feat. Kai
Fall Together
The Temper Trap
Keeping Score
L D R U feat Paige IV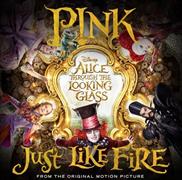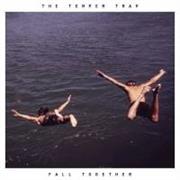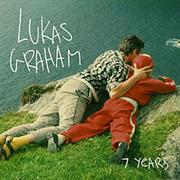 7 Years
Lukas Graham
(WMA)

It's another week at #1 from Lukas Graham's 7 Years which leads ahead of Fifth Harmony's Work From Home ft. Ty Dolla $ign which also remains at #2. Flume's Never Be Like You ft. Kai hits #3 from #4 taking a new peak.

Gnash's I Hate U I Love U ft. Olivia O'Brien takes #4 from #8 followed by Alan Walker's Faded which returns to #5 from #7. Sia's Cheap Thrills takes a new peak at #6 from #10 while Mike Posner's I Took A Pill In Ibiza drops to #7 from #6.

Selena Gomez's Hands To Myself drops to #8 from #3 while Dua Lipa hits #9 from #21 with Be The One, the first new entry into the Top 10. The Chainsmokers are the last new addition to the Top 10 with Don't Let Me Down ft. Daya hitting #10 from #11.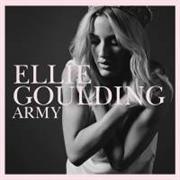 Army
Ellie Goulding
(UMA)
Impact Date: April 22


Remember when Ellie took the world by storm with the Fifty Shades of Grey soundtrack 'Love Me Like You Do' last year? The Max Martin penned song ended on top the charts everywhere around the world. And why not try to recreate such a moment? 'Army' is once again written and produced by Max Martin and Ali Payami, but this time around Ellie herself co-wrote as well and you actually hear the difference. Although the tracks are similar in terms of pace and build up, 'Army' sounds a bit more personal and could have taken a place on her previous record Halcyon as well. On this song we can actually feel what Ellie sings, especially in the ad lips towards the end. It's a sweet love song with a great finale that needs a performance with falling fireworks in the background. It will probably not be as huge as 'Love Me Like You Do' in terms of charts and momentum, but it will definitely help to sell Delirium.




#1
#2
#3
1
2
3
4
5
6
7
8
9
10