">
TOO GOOD AT GOODBYES

Sam Smith l EMI


"Too Good at Goodbyes" is a song by British singer Sam Smith that was released on 8 September 2017. It is the lead single from his upcoming second studio album. Too Good at Goodbyes makes the move from #32 to #12, making a move of 20 places and makes it, This Weeks
Power Hit
.

The drought is broken: Sam Smith is back with his first new music in two years. The British soulman returns with "Too Good At Goodbyes," his first release since 2015's "Writing's On The Wall" from Spectre, which became the first James Bond theme to hit No. 1 on the Official U.K. Singles Chart.

Written with longstanding collaborator Jimmy Napes and Stargate, "Too Good At Goodbyes" builds into a gospel chorus and showcases Smith's exceptional range. The torch track is "about a relationship I was in and it's basically about getting good at getting dumped," says Smith. "It's been a long while since I've put any music out and I feel that this first single sets the tone of what is to come."

On it, Smith sings "Every time you hurt me, the less that I cry/And every time you leave me, the quicker these tears dry/And every time you walk out, the less I love you/Baby, we don't stand a chance, it's sad but it's true," hitting high notes which suggest he's put behind him the vocal cord injury which plagued him in 2015.

Smith is coming off a spectacular start to his recording career. His debut album In The Lonely Hour was a smash, hitting No. 1 in the U.K. and shifting more than 12 million units worldwide. He's gone on to collect an Academy Award, a Golden Globe, three Brit Awards, three Billboard Music Awards, and four Grammys.
© Copyright 2006-2017 Australian Music Report ™
For more information, contact mark@aumreport.com
All Rights Reserved
.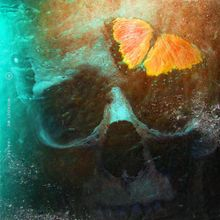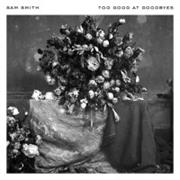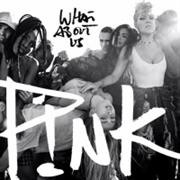 #1 SINGLE ACROSS AUSTRALIA
WHAT ABOUT US
P!nk l SME

It's a momentous week on the The Hot 100 for two of the music industry's biggest female stars.

The top four spots (P!NK, Justin Bieber & Bloodpop, Imagine Dragons and Kesha) on the The Hot 100 show no movement this week as commercial radio remains very consistent with their top spins.

'What About Us' is now on its fourth week at the summit and is looking very comfortable. The track is also #1 in every Australian state and territory chart, as well as Metro & Non-Metro Charts.

New peaks occur at #5 and #6 with Portugal. The Man's impressive surprise crossover to the mainstream continuing with 'Feel it Still', which jumps up seven spots from #12.

Demi Lovato climbs to #6 this week with 'Sorry Not Sorry' marking her first ever Top 10 appearance on the chart. Her previous best came on the back of The Vamps' 'Somebody To You' as a feature artist in 2014.

Meanwhile, Taylor Swift's 'Look What You Made Me Do', Shawn Mendes' 'There's Nothing Holdin' Me Back' and Sam Hunt's 'Body Like A Back Road' all fall this week.

Sam Smith's 'Too Good At Goodbyes' and ZAYN & Sia collab 'Dusk Till Dawn' shoot up to #11 and #12, respectively. In fact, Smith's 20-frame leap makes him this week's top Heatseeker.

Finally, if there were a title for a noteworthy faller it would definitely go to Rita Ora's 'Your Song'. After being a mainstay in the Top 10 for the past two months, the track slips to #21 and is nestled between fellow declining tracks from Jonas Blue (#20) and Jessica Mauboy (#22).
TOO MUCH TO ASK
Niall Horan I EMI


"Too Much to Ask" is a song recorded by Irish singer and songwriter Niall Horan. It was written by Horan and Jamie Scott, with production handled by Greg Kurstin. The song was released through Capitol Records on 15 September 2017, as the third single from Horan's forthcoming debut studio album, Flicker (2017). Niall Horan has gained this week's
Hot Debut
, by entering the Hot 100 at #32.
Too Much To Ask is the new single from Irish singer songwriter Niall Horan. The song is the third single taken from Niall's highly anticipated debut solo album, Flicker. Within the 24 hours fans received the news that Flicker's official release date was October 20, fans received the new single. Within 48 hours, the official audio on YouTube has been viewed over one and a half million times, trending at number 36 and climbing! The views currently sit at a nice two and a half million hits, debuting at numero uno on the Aussie and US iTunes charts.
The near four-minute piano led acoustic style ballad is every bit the soul crushing, heart aching love song the song title depicts. I bet I'm not the only one who thinks of their special someone when listening to this hit! Too Much To Ask will give you all of the feels and more!
The opening verse starts with an elegant piano chord melody with the accompaniment of the smooth vocals from Niall Horan and his heartache-filled lyrics. Before you know it, you are invited and invested into a journey filled with layers of an acoustic guitar and a soft backline that all blends effortlessly behind the longing notes of Niall's sweet vocals throughout the song.
I've had this song on repeat since its release and I am so not sorry for that! Usually I'm one to smash a song over and over when it's upbeat and serious dance material for long drives, but this track is so incredibly different in its smooth instrumental accompaniment, the relevant, gut wrenching lyrics and the sound of Niall Horan serenading you. I didn't expect Too Much To Ask to be the next single for Niall Horan but I am seriously glad it is!! What a hit!
This Town, Slow Hands and Too Much To Ask - three incredible singles all entirely different in their own ways but tied together through Niall's debut album, Flicker. For the first time, we have been invited into the world and mind of Niall Horan - away from One Direction, away from the fame and away from the madness. A boy no longer, now a man with thoughts and feelings heavily intensified in his music and songwriting. I cannot wait for the release of Flicker, I cannot wait to be taken on the musical and personal journey of Niall Horan as a solo artist. Bring it on.
Too Much To Ask, Niall Horan. Go check it out!
Exactly How Are You
Ball Park Music

rockstar
Post Malone feat. 21 Savage

Good Old Days
Macklemore feat. Kesha

Higher Ground
Odesza feat. Naomi Wild

Alone
Jessie Ware

Heartline
Craig David

A Different Way
DJ Snake feat. Lauv

Best Friend
Sofi Tukker feat. NERVO, The Knocks & Alisa Ueno

Week With You
Miley Cyrus

Again
Noah Cyrus feat. XXXTENTACION

Waves
Dean Lewis | UMA
1
Fallin
Jessica Mauboy | SME

2
Lay It On Me
Vance Joy | MUSHROOM
3
High On Me
Guy Sebastian | SME

4
Kiss Somebody
Morgan Evans | WMA


5
Not Too Late
Rikki-Lee | EMI
6
Chameleon
PNAU | ETC/UMA

7
Fake Magic
Peking Duk ft. AlunaGeorge | SME

8
Horses
Teddy Cream & Szabo | HUS/UMA

9
Waves
Dean Lewis | UMA

10
Lose My Mind
Dean Lewis | UMA
1
Watch Me Read You
Odette | EMI
2
Change My Mind
IV League | IND
3
Exactly How You Are
Ball Park Music | STOPSTART
4
Does This Last
Boo Seeka | IND
5
Golden To Thrive
Samsaruh | IND
6
Shred For Summer
DZ Deathrays | MUSHROOM

7
The Comedown
Ocean Alley | IND

8
Me
LDRU ft. BOI | SME
9
Precious
British India | MUSHROOM
10
P Plates
Ruby Fields | IND