">
© Copyright 2006-2017 Australian Music Report ™
For more information, contact mark@aumreport.com
All Rights Reserved
.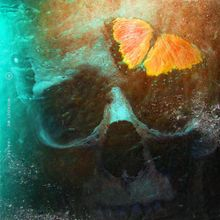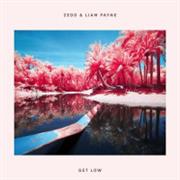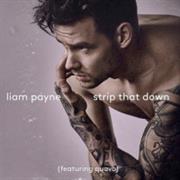 #1 SINGLE ACROSS AUSTRALIA
STRIP THAT DOWN
Liam Payne feat. Quavo l EMI

For the second week, we have a new #1, with Liam Payne with Quavo moving from #2 to #1 with Strip that Down, which dislodges former bandmate Niall Horan from #1 after just one week with Slow Hands, which now drops down to #2, Luis Fonsi & Daddy Yankee feat. Justin Bieber with Descapito (Remix), remains at #3 for a second week and Breaks Global Streaming Record. The track has racked up 4.6 billion streams across all platforms in just 6 months, for the original version and the bilingual remix featuring the Biebs - surpassing his own hit "Sorry" and remixes (4.38 billion) that previously held the global streaming title. Ed Sheeran's "Shape of You" holds steady in the third spot with 4.07 billion. David Guetta feat. Justin Bieber moves from #7 to #4 with 2U, this make's three songs in the top ten, that feature Justin Bieber, now at #5 we have Shawn Mendes with There's Nothing Holdin' Me Back, which drop from #2 to #5 after thirteen weeks on the chart.

At #6 we have DJ Khaled feat. Bryson Tiller & Rihanna with Wild Thoughts, which moves up from #10 & you can find this single on DJ Khaled's album Grateful, Next down from #5 to #7 is Miley Cyrus with Malibu, which has gone platinum on the Aria singles chart, next Jonas Blue feat.William Singe with Mama remains steady at #8 for a second week and is one Jonas Blue's highest charting songs on the Australian Airplay charts, DJ Khaled & Co. drop from #6 to #9 with I'm The One, which spent two weeks at #1, earlier in the year & is second top ten hit for DJ Khaled from his album Grateful, lastly we have Calvin Harris feat. Pharrell, Katy Perry & Big Sean with Feels, which drops from #9 to #10, this week & is the highest peaking single, from Calvin Harris's album Funk Wav Bounces Vol. 1
LAY IT ON ME
Vance Joy l
MUSHROOM


Vance Joy makes his return, with his first new single since Straight into Your Arms, which only peaked at #59 on february 8, 2016, the new single is titled Lay It On Me, we has gained this week's Hot Shot Debut, with his new single entering the Hot 100 at #34.

Since releasing his first album Dream Your Life Away (2014) Aussie singer/songwriter Vance Joy has been playing to sold-out crowds across Australia and around the world. The indie/folk musician has supported Taylor Swift on a world tour and performed alongside Holy Holy on the Fire And The Flood tour.
Vance Joy announced on his socials last week that he would be releasing new music, and Thursday morning on Triple J's Breakfast we got to hear the former Hottest 100 winner's first music since the track Straight Into Your Arms in 2015. The new single titled Lay It On Me is accompanied with a visually captivating music video starring actress Angela Sarafyan and Vance Joy says the song is.

"about being in a relationship and letting your defences down and going all in."

.
The number keeps to Vance Joy's authentic alternative folk sound, but has a softer tone than previous tracks such as Riptide. The musician sings graciously about the highs and lows of relationships and love; Lay It On Me is raw, smooth and emotional with a seamless crescendo that builds to a chorus you can't help but sing along to.
GET LOW

Zedd & Liam Payne l UMA

Zedd & Liam Payne
makes a move up the chart with Get Low, which makes the Jump from #66 to #29, making a move of 37 places and makes it, This Weeks Power Hit.

"Get Low" is a dance song released by Zedd and Liam Payne. I like to think of it as "Strip That Down" on steroids. It's a song that is based on the same premise just feels a little more fleshed out. It's a sexy club song that helps break Liam away from his boy band image that was practically shredded away in his debut song.

It's a catchy song with an even catchier beat. The song has a Drake vibe to it, which I'm honestly tired of. Either get Drake to perform your song or go with any other style. The vocals on the song are rather robotic. Sometimes it feels like it goes with the emotion and the sexiness the song is trying to give off but then other times, it just feels like Liam is just singing. It would have been nice to have something that makes his vocals feel different from what we got. Something to spice up it up.

I really hope that the video that's on YouTube for it isn't the official video because it isn't the video that you would expect for something like this. If it's not, then hopefully it is the video we wanted for "Strip That Down" and just be just one big sexual powerhouse of a video.

"Get Low" is a very good dance song that could really actually be a summer hit, too bad there's like a million of contenders for it. It could be a little bit better when it comes to vocals but it's good for what it's worth.
Back To You
Louis Tomlinson feat. Bebe Rexha & Digital Farm Animals

What Happened To Love
Wyclef Jean feat. LunchMoney Lewis & The Knocks

Strawberry
112

Incredible
Future

Love U Better
Ty Dolla $ign feat. Lil Wayne & The-Dream

Reminding Me
Shawn Hooks feat. Vanessa Hudgens

No Fear
Dej Loaf

New Rules
Dua Lipa

Call Me
Neiked feat. Mimi

Sit Next To Me
Foster The People

Waves
Dean Lewis | UMA
1
Fallin
Jessica Mauboy | SME

2
Lay It On Me
Vance Joy | MUSHROOM
3
Fake Magic
Peking Duk ft. AlunaGeorge | SME

4
Touch Me
Starley | TINT/UMA

5
Waves
Dean Lewis | UMA

6
Maybe It's My First Time
Meg Mac | EMI

7
The Only High
The Veronicas | SME

8
Chameleon
PNAU | ETC/UMA

9
Edge Of The Night
Sheppard | CHUGG/MGM

10
Horses
Teddy Cream & Szabo | HUS/UMA
1
Flash
The Belligerents | SME
2
Turn Up The Light
Boo Seeka | IND
3
Me
LDRU ft. BOI | SME
4
Girlhood
The Preatures | MERCAU/UMA
5
Reverend
Kings Of Leon | SME

6
That's What You Get
Tia Gostelow | IND

7
Stay For It
RL Grime | IND
8
Overnight
Parcels | IND

9
Life's About To Get Good
Shania Twain | UNI/UMA

10
Amsterdam
Nothing But Thieves | SME