">
CALL OUT MY NAME
The Weeknd I UMA

"Call Out My Name" is a song recorded by Canadian singer and songwriter The Weeknd, taken from his first EP, My Dear Melancholy,. The song was released with the rest of the EP on March 30, 2018. He co-wrote the song with Frank Dukes and Nicolas Jaar, while Dukes served as the producer of the song. It is the first track on the EP. It was sent to rhythmic contemporary radio on April 10, 2018 as the extended play's first single in the United States. "Call Out My Name" didn't take long for radio too jump on board & give it a large amount of adds, So In its Second week on the chart, moving up from #64 to #10, making a massive move of 54 places, which moves it into the Top 10 & makes it, This Week's Power Hit.
Thank goodness Selena Gomez broke Abel's heart because The Weeknd is back with his killer new track Call Out My Name. The track comes alongside six other new drops featured on his first extended play release My Dear Melancholy,. Although the track is not officially released as the EP's first single, it's been brought to great worldwide attention as it's been serviced to radios, as well as topping charts globally. The Weeknd first gained success within the US in 2012 with his first single release Wicked Games. Thanks to the likes of Ariana Grande and the Fifty Shades of Grey Soundtrack, the singer gained worldwide stardom in 2014 since releasing two megahit studio albums Beauty Behind the Madness and Starboy.
When you first listen to the track, you may be able to notice a distinct similarity with The Weeknd's previous hit single Earned It from 2014. The subtle verses and heavy chorus with a visible drumbeat almost replicate the exact same structure as Earned It, almost as if the artist wanted to reinvent the meaning of the powerful instrumental. The tempo of the track corresponds greatly with the artists' previous works on his first two major projects Trilogy and Kiss Land. You can feel that pain and darkness throughout the rhythm of the track which was easily felt throughout The Weeknd's earlier work. The echoes, build-ups and climaxes of the beat give it that authentic Abel sound.
In the lyrics of this track, The Weeknd focuses on themes of pain, struggle and relationships. The artist goes in depth on his struggle to let go of this past relationship. He also makes evident that his past lover did not put as much effort into the relationship that he did, wishing that he was still wanted by them. One lyric within the track "I almost cut a piece of myself for you life" has been brought to great media controversy. It is believed that The Weeknd is referring to his ex lover Selena Gomez's surgery for a kidney transplant as the songstress was diagnosed with Lupus disease. Although it was Selena's best friend who gave her the transplant, the particular lyric within this track is telling us that Abel may have been in the position of giving her the kidney transplant instead, therefore the betrayal.
I don't know about the rest of the world, but I'm loving The Weeknd's return to his old roots of darkness, agony and mystery. I feel that there is more sense of authenticity coming from this new track, where as his last two albums were a great opportunity for experimentation. Call Out My Name is one of those tracks that you want to share the artists misery with whilst belting out the lyrics to full blast in the car. Is Abel going to use this EP to release new tracks, or is it a sneaky lead up to another highly anticipated studio album? Regardless of the artists' plans, we can all be thankful and appreciate The Weeknd for releasing new material because a music world without this sultry voice is a music world not fulfilled.
© Copyright 2006-2018 Australian Music Report ™
For more information, contact mark@aumreport.com
All Rights Reserved
.





#1 SINGLE ACROSS AUSTRALIA
THESE DAYS
Rudimental feat. Jess Glynne, Macklemore & Dan Caplen l WMA

For The Fourth Week In A Row, Rudimental with the vocals of Jess Glynne, Macklemore & Dan Caplen, remain in the #1 position with These Days, which is Rudimentals first ever #1 in Australia, remaining at #2, for second week is Dua Lipa With IDGAF, which is her highest charting song to date in Australia via radio airplay, with both, Be The One & New Rules both peaking at #3, now moving from #5 to #3 is Shawn Mendes with In My Blood, which is the lead single from Mendes' upcoming third studio album, moving up from #7 to a new peak at #4 is Zedd, Maren Morris & Grey with The Middle, which is now amongst a whole bunch of Top 5 Hits for Zedd in Australia, the second for Grey and the first for Maren Morris and next up from #9 to #5, This Week is Noah Kahan & Julia Michaels With Hurt Somebody, which is first the Top 5 for Noah Kahan in Australia and the second for Julia Michaels.

Psycho from Post Malone & featuring Ty Dolla $ign, moves from #8 to #6 and is amongst a list of many Top 10 hits for Post Malone, since his 1st chart entry with Congratulations, which didn't do much on the charts in Australia, but more material has been released by his label here in Australia, giving Post Malone some Top 10 Hits. Camila Cabello drops from #3 to #7, This Week with Never Be The Same, Her Second #1 on the Airplay Charts in Australia & can be found on her self-titled album.
David Guetta & Sia move into the Top 10 with Flames, moving from #11 to #8, Flames is the second time Guetta & Sia, have collaborated, The first being Titanium, which peaked at #5 in Australia and She Wolf (Falling to Pieces) which peak at #11 and let hope flames can continue this duo's hitmaking trend. Bruno Mars & Cardi B drop from #6 to #9 with Finesse and this week's Massive mover into the Top 10 is The Weeknd with Call Out My Name, moving from its debut of #64 to #10, radio is just loving this song.
ONE KISS
Calvin Harris & Dua Lipa I UMA


"One Kiss" is a song recorded by Scottish record producer Calvin Harris and English singer Dua Lipa. Written by Lipa, Jessie Reyez and its producer Harris, it was released by Columbia Records on 6 April 2018, as the second single from Harris' upcoming sixth studio album. "One Kiss" is This Week's
Hot Debut
entering the Hot 100 at #26.

Dua Lipa's winning streak continues with a commanding feature on Calvin Harris' "One Kiss." The second single from the Scottish DJ's sixth LP ("Nuh Ready Nuh Ready" dropped in February) finds him revisiting the electro-house sound of his biggest hits. As much as I loved the dance/hip-hip hybrid sound of Funk Wav Bounces Vol. 1, this is the hitmaker's true calling. And "One Kiss" is his most accessible and instantly catchy track since "This Is What You Came For" in 2016.

After a lengthy instrumental intro, Dua quickly finds herself at home among the mellow synths. "Something in you lit up heaven in me, the feeling won't let me sleep," the Brit coos. "'Cause I'm lost in the way you move, the way you feel." That takes us to the club-conquering chorus. "One kiss is all it takes, falling in love with me," she sings with serious attitude. "Possibilities - I look like all you need!" The 22-year-old is arguably the hottest pop star in the world right now, which means that this is guaranteed to be massive.

Waves
Dean Lewis | UMA



Nice For What
Drake

Nowhere Fast
Eminem feat. Kehlani

Hard 2 Face Reality
Poo Bear feat. Justin Bieber & Jay Electronica

Hold Me Close
Nick De La Hoyde

I Said Hi
Amy Shark

Run To The River
Dylan Joel

Curious
Hayley Kiyoko

Must've Been
Chromeo feat. DRAM

Before You Forget
Sid's Balcony

Sugar & Spice
Hatchie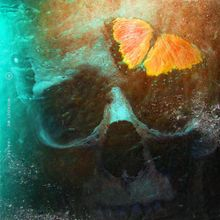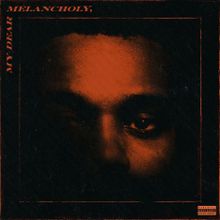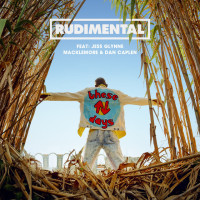 1
#We Got Love
Jessica Mauboy | SME
2

We're Going Home
Vance Joy | MUSHROOM
3

Do Right
Glades | IND
4
Go Bang
PNAU | ETC/UMA
5

Lady Powers
Vera Blue ft. Kodie Shane | ISL/UMA
6

Church
Alison Wonderland | EMI

7
Want You Back
5 Seconds Of Summer | EMI

8

Coming Home
Sheppard | CHUGG/MGM

9

Think About You
Delta Goodrem | SME
10
Parallel Line
Keith Urban | CAP/EMI
1
Chasing Fire
Lauv | IND
2
Panic Room
Au/Ra & Camelphat | RCA/SME
3
Ritalin
Ruby Fields | IND
4
Nice For What
Drake | UMA
5
Night Time
Superorganism | DOM/EMI
6
Stuck In Orbit
What So Not ft. BUOY | SWEAT

7
Carrie (I Want A Girl)
Moaning Lisa | IND

8
1950
King Princess | COL/SME

9
Sugar & Spice
Hatchie | IVY/UMA
10
Joan, I'm Disappearing
City Calm Down | MUSHROOM