">


© Copyright 1995-2015 Australian Music Report ™
For more information, contact mark@aumreport.com
All Rights Reserved
.
MNEK & Zara Larsson
Coming Home
Sigma feat Rita Ora
Summer

Aufgang
My House
Flo Rida
Ex's & Oh's

Elle King
Electric Love
BØRNS
Bird Set Free
Sia
Music To My Soul
CeeLo Green
Good Time
Justice Crew
100 Degrees

Kylie & Dannii Minogue
Love Yourself
Justin Beiber feat Ed Sheeran
Adele
Duke Dumont
WSTRN


Sigala













The Trouble With Us
Marcus Marr & Chet Faker
Fire & The Flood
Vance Joy
I'd Go With You Anywhere
Birds Of Tokyo
Who You Lovin'
Conrad Sewell
This Ain't Love
Jessica Mauboy
Black & Blue
Guy Sebastian
Willing To Die
Gin Wigmore feat Suffa & Logic
Shake That
Samantha Jade feat Pitbull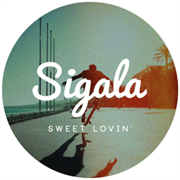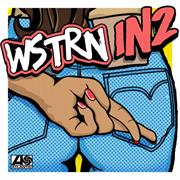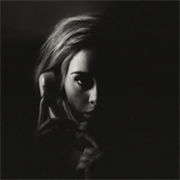 Hello
Adele
(RC/INERTIA)

Returning to the top of the The Hot 100 for the first time in years is Adele with her ridiculously successful new single Hello, moving up from #2 and replacing The Weeknd's The Hills. It follows the success of Rolling In The Deep and Someone Like You, all of which combined gives Adele seven weeks at #1 across her entire career.

Taking a new career peak at #2 is Zara Larsson & MNEK with Never Forget You continuing to see increased airplay across commercial radio, making the jump from #5. The same can be said for Duke Dumont's Ocean Drive at #3 up from #9, leading ahead of Robin Schulz's Sugar which sits at #4 for another week.

Taking a new peak at #5 is Justin Bieber's Sorry, the second single taken from his new album Purpose. Falling from #1 is The Weeknd's The Hills which drops to #6, followed by Marcus Marr & Chet Faker's The Trouble With Us at #7 from #3.

Drake's Hotline Bling drops one spot to #8 from #7 while Ellie Goulding's On My Mind avoids dropping out of the Top 10 this week, actually moving up one spot to #9 from #10. Only one new entry in the Top 10 happens this week which comes from David Guetta's Bang My Head featuring Sia & Fetty Wap at #10 from #14 on its third week in the chart.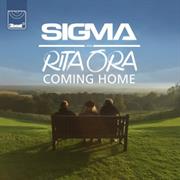 Coming Home
Sigma feat Rita Ora
(UMA)
Impact Date: November 20

The guys of Sigma certainly know how to get the UK's biggest pop stars on their singles. They peaked at #19 last year with 'Changing' featuring Paloma Faith. The drum and bass rhythms were mixed with the soulful voice of the British singer and this turned out to be a golden combination. They are certainly onto another winner with the brand new 'Coming Home', featuring pop star and X Factor UK judge, Rita Ora, which will be the last single before the album release on the 4th of December.

For 'Coming Home' Sigma didn't really shake up their sound or method, but why would you, when everything you made so far is a success? 'Coming Home' follows the formula of a drum and bass production, a soaring chorus with big vocals and of course a very catchy melody throughout it all. Rita Ora sounds perfect on this kind of tracks, which she already proved a few years ago when 'Hot Right Now' with DJ Fresh, which reached #46 on the Australian Charts. The gospel choir towards the chorus is a beautiful moment and I am sure we will hear this blasting out of our speakers quite often in the coming weeks. It is drum & bass pop by the numbers without any surprises and Sigma certainly needs to shake things up a little in the near future, but for now they have another big hit on their hands.