">
Cold Water

Major Lazer feat. Jason Bieber & M
Ø

(WMA)


Major Lazer's Cold Water ft. Justin Bieber & MØ returns to #1 from #2 this week, now on it's fifth week in the chart. On its second week interrupted at the top, it's becomes their new career peak for weeks at #1, with previous hit Lean On ft. MØ only topping the chart for one week.

Shawn Mendes drops to #2 from #1 with Treat You Better, followed by The Chainsmokers hit Closer ft. Halsey at #3 up from #5, a new peak. DJ Snake drops to #4 from #3 with

DJ Snake drops to #4 from #3 with Let Me Love You ft. Justin Bieber.

Drake sees a resurgence for Too Good ft. Rihanna at #5 from #6 this week; it's replaced by Jonas Blue's Perfect Strangers at #6 from #7.

Usher's Crash takes a new high point at #7 from #10 after looking like it was about to fall out of the Top 10 last week.

JT holds firm at #8 for another week with Can't Stop The Feeling while Mike Perry's The Ocean enters the Top 10 at #9 from #11.

Charlie Puth makes it back in at #10 from #13 with We Don't Talk Anymore.
© Copyright 2006-2016 Australian Music Report ™
For more information, contact mark@aumreport.com
All Rights Reserved
.
Shawn Mendes
Still Falling For You
Ellie Goulding
Side To Side

Ariana Grande feat. Nicki Minaj

Healing

Rudimental feat. J. Angel
Mrs.

Sick Individuals feat. Steve Appleton
Horny
The Potbelleez feat. Zoe Badwi

Get Right

Jimmy Eat World
All Messed Up
The Amity Affliction
Everybody's Free
Nat Conway
Two Vines

Empire Of The Sun
Carry Me
Kygo feat Julia Michaels
Major Lazer
The Chainsmokers
Delta Goodrem
In The Name Of Love


Calum Scott
Dancing On My Own



In The Blood
The Veronicas
Wild
Troye Sivan feat. Alessia Cara
I Love You Always Forever
Betty Who
The Fighter
Keith Urban feat. Carrie Underwood
In The Name Of Love
Delta Goodrem
Papercuts
Illy feat. Vera Blue
Wasting Time
Bernard Fanning
Never Be Like You
Flume feat. Kai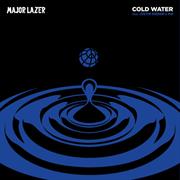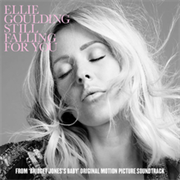 Still Falling For You
Ellie Goulding
(UMA)
Impact Date: August 26


Ellie Goulding had the biggest hit of her career so far last year when 'Love Me Like You Do', soundtrack of the movie Fifty Shades of Grey, reached the highest regions of the charts worldwide. The British pop star is about to try to meet the same levels of success again. She recorded a new single, titled 'Still Falling For You', and it will be released as the soundtrack for the new comedy Bridget Jones's Baby. Sounds like she has another hit in her hands!

Goulding has a tradition going of putting out a re-release of her albums a year after the original saw the light of day. She did it with Lights and Bright Lights and later with Halcyon and Halcyon Days. The chances seem high we will be getting a new edition of her latest album Delirium soon with 'Still Falling For You' as part of it. Sonically it is not miles away from what she did on 'Love Me Like You Do'. We get another midtempo pop track with lyrics about a passionate love affair and once again, the production makes quite a moment out of the chorus. There is a catchy guitar sample going on throughout the track which sets the tone for the song, so when the electronic breakdown in the middle-eight comes around, it sounds a bit out of place on first listen. You will find out it actually builds nicely to an explosive last chorus with Ellie Goulding belting her heart out. She is still nowhere near the levels of Halcyon, but this could definitely become a hit.

#1
#2
#3
1
2
3
4
5
6
7
8
9
10