">
© Copyright 2006-2016 Australian Music Report ô
For more information, contact mark@aumreport.com
All Rights Reserved
.
The Veronicas
Superlove

Tinashe
Good Together

Honne

Praying

BB Diamond
Blame

Zeds Dead & Diplo feat. Elliphant
Behind Your Back
Nelly Furtado
Focus

Jacob Whitesides
Safe & Sound
Justice
The Tambourine Girl
The Tambourine Girls
Summer On You

Sam Feldt
Tearing Me Up (A-Trak Remix)
Bob Moses
Calvin Harris
Topic
Alfie Arcuri
Cruel


Katy Perry
Rise



In The Blood
The Veronicas
Wild
Troye Sivan feat. Alessia Cara
Enough
Delta Goodrem feat. Gizzle
The Fighter
Keith Urban feat. Carrie Underwood
Girls Talk Boys
5 Seconds Of Summer
Papercuts
Illy feat. Vera Blue
Never Be Like You
Flume feat. Kai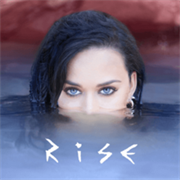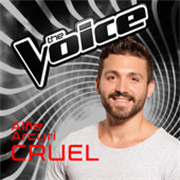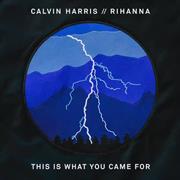 This Is What You Came For
Calvin Harris feat. Rihanna
(SME)

Calvin Harris reigns supreme yet again on the The Hot 100 with This Is What You Came For ft. Rihanna though the track now has some serious competition at #2. The Veronicas pose the threat, up from #4 with latest single In My Blood. The track skips Topicís Home which remains at #3 for yet another week.

Little Mix shoot to #4 from #10, claiming a new peak with Hair ft. Sean Paul, as does Charlie Puthís We Donít Talk Anymore at #5 from #6 on its 10th week in the chart. Justin Timberlakeís Canít Stop The Feeling drops from #5, the first downward move this week. Shawn Mendes counters that with a new peak at #7 from #9 with Treat You Better.

Imany holds fast at #8 for another week with Donít Be So Shy. Drake holds the final two positions on the Top 10. First at #9 with Too Good which cracks the Top 10 at #9 from #11. His previous #1 One Dance ft. Wiz Kid & Kyla drops to #10 from #2, likely falling out of the chart next week.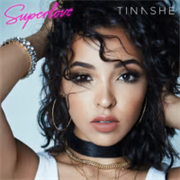 Superlove
Tinashe
(SME)
Impact Date: July 22


Tinashe is changing lanes with her latest Joyride single "Superlove." The bubbly track was co-produced by The-Dream and Tricky Stewart.

Unlike darker late-night R&B songs "Party Favors" and "Ride of Your Life," "Superlove" features a more romantic, pop-friendly sound. "They will never love you like I love you, babe," she sings tenderly on the sugary song. During the bridge, the singer raps a bit as well about young love.

"I have felt a strong urge recently to release a song that promotes positivity, love and light," she said in a statement. "'Superlove' is a celebration of happiness. More specifically, it celebrates the kind of happiness that is so immense and infectious that you can't help but rejoice in it."

Tinashe began teasing her follow-up to her 2014 debut LP Aquarius last year and even embarked on a Joyride World Tour this past spring, though she postponed part of the trek to finish working on her album, which is due this fall. Tinashe recently co-wrote three songs on the recent Fifth Harmony album 7/27, including "That's My Girl" which was featured in a commercial for the Rio Olympics.

#1
#2
#3
1
2
3
4
5
6
7
8
9
10