YOU ARE THE REASON
Calum Scott I CAP/EMI

""You Are The Reason" is a song recorded by is a British singer and songwriter Calum Scott, taken from his debut studio album, Only Human, which is due for release on March 9, 2018. It was written by Calum Scott, Jon Maguire & Corey Sanders . Its production was handled by Fraser T Smith. On November 24, 2017, You Are The Reason was released as the album's third single in Australia. You Are The Reason makes it's move, In its second week on the chart, moving Up from #98 to #56, making a move of 42 places, which makes it, This Week's Power Hit.
"You Are The Reason started out as a song about something completely different than what it is now. It was originally written from a fragile place of anxiety and not knowing the cause of it, so the song started to become 'Without A Reason'. But as we carried on writing, we realised how every relationship has difficult times but you stick with it because the love you fundamentally feel for the other person overrides everything else," says Scott. "I wrote this song to say thank you to those special people who make our lives better, simply because they're in it."
"You Are The Reason" follows on the heels of Scott's two previous singles, his original song "Rhythm Inside," which has over 24 million streams worldwide, and his poignant version of Robyn's "Dancing On My Own," which became a global sensation. It was the best-selling U.K. single of 2016 by a British solo artist and was nominated for a Brit Award for Best Single. "Dancing On My Own" quickly charted in over 34 countries on Spotify, peaking at No. 1 on the Viral chart in six countries, including the U.S. The song has 550 million streams worldwide, while the video have surpassed 200 million views. The song also charted at No. 1 on iTunes in 11 countries and is certified Platinum in four countries. In the U.K., it hit #2 on the Official Singles Sales chart, was the most-downloaded song of the summer, and ranks as one of the most-played songs of 2016 at U.K. radio.
Calum recently supported Emeli Sandé on her UK stadium tour, and also completed his first tour of the US earlier this year. While in the States, he performed "Dancing On My Own" on Late Night with Seth Meyers, The Ellen DeGeneres Show, Good Morning America, and Dancing With The Stars.
© Copyright 2006-2018 Australian Music Report ™
For more information, contact mark@aumreport.com
All Rights Reserved
.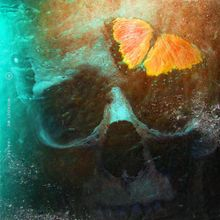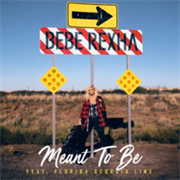 #1 SINGLE ACROSS AUSTRALIA
MEANT TO BE
Bebe Rexha feat. Florida Georgia Line l WB/WMA

After One week, back at #1 with Havana, by Camila Cabello & Young Thug have dropped to #5, giving way to our first country cross over hit from Bebe Rexha & Florida Georgia with Meant to be moving up from #3 to #1 & gives both Bebe Rexha & Florida Georgia Line, their first ever #1's in Australia, the Ed sheeran version of Perfect jumps back into the top 10, at #2 up from #39, just watch out for the other version's with Beyonce & Andrea Bocelli, which are taking airplay away from the original, but Perfect Duet with Beyonce, is getting plenty of airplay across Nova Network & The Hit Network. Selena Gomez & Marhmello with Wolves continues to stay in the Top 5 with Wolves, only dropping from #2 to #3 & next is another Marshmello & Khalid are up to #4 from #6 with Silence, which has been getting stacks of airplay across the Nova Networtk, this has been the highest any song featuring Marshmello has peaked, with Wolves being his first #1 in Australia via Radio Airplay.

At #6 up from #12, Pnau with Go Bang, which is the trio's highest Peaking song in Australia at #6, Pnau is an Australian dance music trio originating from Sydney, Australia. Sheppard move back up the chart with Coming Home, moving from #9 to #7 and is the bands second highest chart single behind, their #1 hit Geronimo in 2014. P!nk drops from #4 to #8 with Beautiful Trauma, which became second official single off the album on November 21, 2017. Post Malone moves into the Top 10 with I Fall Apart moving from #11 to #9, this coming after Rockstar just fell out of the Top 10, I Fall Apart is the Sixth Official single from his album Stoney, while Rockstar just being released in promotion of his next project it peaked at #4, Rita Ora drops from #5 to #10 with Anywhere, which peaked at #5, equalling her previous single "Your Song"
FILTHY
Justin Timberlake I SME


"Filthy" is the lead single from American singer-songwriter Justin Timberlake's upcoming studio album, Man of the Woods (2018). The song was written and produced by Timberlake, Timbaland, and Danja, with additional songwriting from James Fauntleroy and Larrance Dopson.The electro-funk song was released on January 5, 2018, along with its music video, which is set at a futuristic technology conference and shows Timberlake staging a proof-of-concept demo for a robot. It was serviced to contemporary hit radio on January 9, 2018, "Filthy" is This week's
Hot Debut,
entering the Hot 100 at #30.

If "Filthy," the lead single from Justin Timberlake's new album, feels like a curveball, it's only because we tricked ourselves into thinking that we knew what was coming. And, honestly, we probably still do-Man of the Woods, his new album that nobody really needs and might not even want, is studded with song titles that seem to promise the country-indebted record we're all expecting: "Flannel," "Livin' Off the Land," "Supplies" etc. In any event, "Filthy" is not about the state of one's boots after an afternoon spent chopping wood to haul back to the cabin for the night's fire, and is instead about the one thing that has always most electrified Timberlake (it's sex).

To that end, "Filthy" swings Timberlake back to the animating taboo of his career pretty literally, with an itchy funk beat that recalls not Prince, really, but instead any number of contemporary Prince revivalists: Miguel, who boiled purple down into a similar sludge at times on his album Wildheart, and Jason Derulo, who is basically selling America this same sort of scrubbed clean version of stripped-down at this very moment. Timberlake doesn't do anything novel with this framework, which isn't the best thing, obviously, but also isn't the worst-there are some wormy melodies that slither slowly out of this song, leaving a glistening trail of goo on Timbaland and Danja's metallic production.

This all stands in contrast, actually, to Timberlake's comeback single before this one. The last time that people expected Timberlake to bring sexy back again, he gave us "Suit & Tie," a weirdly light and frivolous single about the pleasure of, uh, dressing up real nice to go out and dance to soul music. That song eventually won me over in a big way: it was an unhurried and unfussy composition, confident in itself and not trying all that hard. There's enough to like melodically speaking on "Filthy" that maybe its charms will reveal itself over time, too, but the clock is ticking, and I think Justin Timberlake can hear it.

Waves
Dean Lewis | UMA
1
Go Bang
PNAU | ETC/UMA
2
Coming Home
Sheppard | CHUGG/MGM
3
Take Cover
Jordie Ireland | UMA

4
Bloodstone
Guy Sebastian | SME
5
Ignition (Remix)
Rojdar ft. Jays | HUS/UMA
6
Then I Met You
Jessica Mauboy | SME
7
Fallin
Jessica Mauboy | SME
8
Let You Down
Peking Duk ft. Icona Pop | SME
9
Hotel
Kita Alexander | WMA
10
Life Goes On
E^ST | WMA

1
Beautiful Killer
Samsaruh | IND

2
I Only Lie When I Love You
Royal Blood | WMA
3
Trigger Bang
Lily Allen ft. Giggs | PAR/WMA
4
Candy Paint
Post Malone | REPUBLIC/UMA
5
Hurt
Trophy Eyes | UNFD/WMA
6
Slide
LPX | IND
7
A Lie
French Montana ft. The Weeknd & Max B | EPIC/SME

8
Let Me Down Easy
Gang Of Youths | SME
9
Restricted
Kronic ft. Evan Ross | CSR/UMA
10
Be OK Again
What So Not ft. Daniel Johns | SWEAT



My My My
Troy Sivan

We're Going Home
Vance Joy

IDGAF
Dua Lipa

The Champion
Carrie Underwood feat. Ludacris

Saved
Khalid

All The Ways To Say Goodbye
Mitch James

New
Daya

Beautiful Killer
Samsaruh

All The Stars
Kendrick Lamar & SZA

Everybody Wants To Be Famous
Superorganism