">
© Copyright 2006-2017 Australian Music Report ™
For more information, contact mark@aumreport.com
All Rights Reserved
.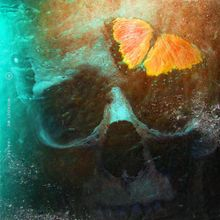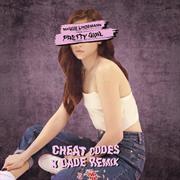 #1 SINGLE ACROSS AUSTRALIA
DESPACITO (REMIX)
Luis Fonsi & Daddy Yankee ft. Justin Bieber l UMA

Despacito (Remix) by Luis Fonsi & Daddy Yankee feat. Justin Bieber remains at #1 for a second week, holding off a challenge from Miley Cyrus with Malibu, which moves from #5 to #2, Shawn Mendes drops from #2 to #3 with There's Nothing Holdin' Me Back, at #4 with Liam Payne feat. Quavo with Strip That Down, which moved up from #6 and at #5, we have DJ Khaled & Co. drop from #4 with I'm The One with his former #1, which most people saying only reached #1, off the back of Justin bieber being featured on the song.

Our Only new entry into the Top Ten, comes from David Guetta feat. Justin Bieber with 2U, which moves from #22 to #6 this week and everyone expect's to reach #1, dropping from #3 to #7, this week is Ed Sheeran with Galway Girl, which has gone double platinum in Australia, Niall Horan drops from #7 to #8 with Slow Hands, which has gone gold and is his highest peaking song as solo artist in Australia at #7, at #9 down from #8 is The Chainsmokers & Coldplay with their former #1, Something Just Like This which has gone Triple Platinum and finally Harry Styles drops from #9 to #10 with Sign Of The Times, song to watch out for next week are Fake Magic from Peking Duk & Alunageorge, which is at #15, but could break into the top ten next week & Rita Ora could rebound back into the top ten as well with Your Song & finally watch out for the Veronicas with The Only High.
FEELS
Calvin Harris feat. Pharrell Williams, Katy Perry & Big Sean l
SME


Calvin Harris featuring Pharrell Williams, Katy Perry & Big Sean, has gained this week's Hot Shot Debut, by entering the Hot 100 at #32 with Feels, which is follow-up single to Rollin', which featured Future & Khalid, but failed to chart on the Airplay charts in Australia.

Calvin Harris presents another star cast for latest single 'Feels'
Calvin Harris grew out to be one of the absolute most successful DJs and prodcers in the world and he could probably collaborate with almost every pop star he chooses. After hit singles with the likes of Rihanna, Ellie Goulding and Florence Welch, Harris these days isn't satisfied with one featuring star on his singles anymore. The irresistibly catchy lead single 'Slide' taken from his upcoming album Funk Wav Bounces Vol. 1 (released on 30th June) had both Frank Ocean and Migos while follow up 'Heatstroke' was recorded with Ariana Grande, Pharrell Williams and Young Thug. His latest effort, 'Feels', is a collaboration with Pharrell Williams, Katy Perry and Big Sean. Do these multiple artist collab projects actually work?

While 'Heatstroke' lacked focus and a strong hook, Calvin Harris redeems himself with 'Feels'. The funky, disco influenced production is lush and summery and all three vocalists actually add something to the track. Pharrell's verses swing in a laidback manner while Katy Perry effortlessly lays out the smooth and seductive earworm chorus, something her latest solo album Witness desperately missed. Big Sean speeds up the pace slightly with a flawless rap verse. The title summer hit of 2017 might have been snatched by DJ Khaled, Rihanna and Bryson Tiller today, but 'Feels' by Calvin Harris sure is a worthy second place for now.
PRETTY GIRL
Maggie Lindemann feat. Cheat Codes x Cade Remix l WMA

Maggie Lindemann feat. Cheat Codes x Cade with Pretty Girl (Remix), makes a move up the chart, but it has taken radio a while to jump on board & give it the airplay it deserves. Pretty Girl, which makes the Jump from #69 to #44, making a move of 25 places and makes it, This Weeks Power Hit.
We don't review a lot of singles, so when they do come across they usually have to be good. Well, we found one that is an ear worm and is getting us ready for the summertime (as I am sitting in my office listening to a rain storm outside). Maggie Lindemann is on the verge of something big in her own right. Her dark, alt-pop sound is addictive and has that feel of a BANKS or Halsey, which is to say it is moody and brooding, but the remix of her latest single, "Pretty Girl" by Cheat Codes and Cade is something completely different.

The tempo is increased slight and the add synth gives this track a much more bubbly feel without being too cheesy. The Texas-native's vocals are still tinged with that anti-hero pop sound that still exudes her independence. The original mix of "Pretty Girl" is great, but the remix is excellent. It is not often a remix outperforms the original. Well done.
Rockin'
The Weeknd

Chasing Highs
Alma

Go For Broke
Machine Gun Kelly feat. James Arthur

Sooner Or Later
Aaron Carter

Little Of Your Love
HAIM

If They Only Knew
Alfie Arcuri

Young, Dumb & Broke
Khalid

Walking The Wire
Imagine Dragons

Strangers
Jason Singh

Life's About To Get Good
Shania Twain

Waves
Dean Lewis | UMA
1
Fake Magic
Peking Duk ft. AlunaGeorge | SME

2
The Only High
The Veronicas | SME

3
Waves
Dean Lewis | UMA

4
Reaper
Sia | INERTIA

5
Touch Me
Starley | TINT/UMA
6
Stranger
Peking Duk ft. Elliphant | SME

7
Maybe It's My First Time
Meg Mac | EMI
8
Chameleon
PNAU | ETC/UMA

9
Moments
Bliss N Eso ft. Gavin James | MUSHROOM

10
To Be Human
Sia ft. Labrinth | INERTIA

1
Line Of Sight
Odesza ft. Mansionair & WYNNE | INERTIA
2
Snow
Angus & Julia Stone | CAP/EMI
3
Most Girls
Hailee Steinfeld | UMA
4
In Cold Blood
alt-J | MUSHROOM

5
Congratulations
Post Malone Ft. Quavo | UMA
6
I Want
Ruby Fields | IND
7
Stay For It
RL Grime | IND

8
Can't Do
Everything Everything | SME
9
The Way You Used To Do
Queens Of The Stone Age | RC/INERTIA
10
Circles On The Water
Samantha Jade | SME