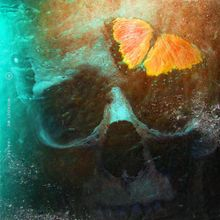 What About Us
Pink I RCA/SME

"What About Us" is a song by American singer and songwriter Pink. It was written by Pink, Steve Mac and Johnny McDaid, with production handled by Mac. The song was released through RCA Records on August 10, 2017, as the lead single from Pink's seventh studio album, Beautiful Trauma (2017). It topped charts in Australia, Latvia, the Netherlands, Poland, Scotland, Slovakia, Slovenia, and Switzerland, and has reached the top 10 in Austria, Belgium, Canada, Croatia, the Czech Republic, France, Germany, Hungary, Ireland, Italy, Lebanon, New Zealand, Portugal, Slovakia, Spain, and the United Kingdom, as well as the top 20 in Norway, Sweden, and the United States. The song was nominated for Best Pop Solo Performance at the 60th Annual Grammy Awards. "What About Us" has Moved Back Up the radio airplay chart with Beautiful Trauma Tour, Hitting Australia, which means increased airplay, this week "What About Us" moves up from #72 to #38, making a move of 34 places, which makes "What About Us", This Week's Power Hit.
With 'What About Us,' It's Time To Recognize Pink As the Juggernaut She Is. Out of the Y2K class of popstars, who had their bets on P!nk to have one of the most sustainable careers? And yet, here she is. Seventeen years after her debut, her new single "What About Us" holds steady at the top of the U.S. iTunes songs chart, four days after its release Thursday, Aug. 10. In fact, the song soars onto Billboard's Adult Pop Songs radio airplay chart at No. 18, marking the highest debut of P!nk's 22 career entries on the list. It's the highest debut by any song on the chart since Taylor Swift's "Shake It Off" blasted in at a record No. 9 on Sept. 6, 2014. "Us" also arrives on Pop Songs at No. 34. (Both latest charts cover airplay in the Aug. 7-13 tracking period, according to Nielsen Music.)
So what is it about the big-voiced vixen that's allowed her to carve out such an impressive career? With "What About Us," the answer is obvious: it's her raw authenticity.
Let's rewind to P!nk's debut, 2000's Can't Take Me Home. Several of her peers -- Britney Spears, Beyoncé, Christina Aguilera, Kelly Clarkson and Ashanti -- saw their debut solo albums and accompanying lead singles top both the Billboard 200 and Hot 100 charts. Meanwhile, Can't Take Me Home peaked at No. 26. Two tracks from the album cracked the top 10 ("There You Go" at No. 7 and "Most Girls" at No. 4), but neither made it to the chart's pinnacle.
The outspoken singer hasn't been one to shy away from politics in the past: take for instance her I'm Not Dead ballad "Dear Mr. President," an open letter addressed to George W. Bush. P!nk has said that she has no intention of releasing a Trump-era followup -- "there aren't words for this shameful person" -- but given her candor on social issues, it's impossible that the country's (and world's) unrest didn't affect her writing process. Rather than addressing Trump directly, a song that captures the general state of confusion is a therapeutic alternative.
So will "What About Us" continue P!nk's impressive streak of wins? Early indicators are pointing to yes. But if you want to underestimate her again, go ahead -- she's used to it.
© Copyright 2006-2018 Australian Music Report ™
For more information, contact mark@aumreport.com
All Rights Reserved
.





#1 SINGLE ACROSS AUSTRALIA
I Said Hi
Amy Shark l SME

Amy Shark, remains at #1, for a fourth straight week with I Said Hi, making it a total of Six non-consecutive weeks at #1, also makes it Amy Shark's most sucessful song on radio to date beating out Adore, which peaked at #3 & is also featured on her latest EP - Love Monster, Right behind Amy is 5 seconds Of Summer with Youngblood, which remains at #2 for the fourth straight week, which has become, the band's best performing song on radio via reaching #1, back on June 17, 2018 & has been dominating the Aria Singles chart, with seven weeks at #1 so far, continuing next is Maroon 5 feat. Cardi B, staying put at #3 for a second Week with Girls Like You, which is second single to reach the Top 10 from Maroon 5's album "Red Pill Blues" the first single What Lovers Do feat. SZA only Peaked at #10 on December 10, 2017, The first new entry into the Top 10, comes from Dean Lewis with his new single "Be Alright" which moves from its debut of #26 to #4, which his first Top 5 peaking single, beating out Waves, which peaked at #12 back in 2016 & next remaining at #5 for second week is Kygo feat. Miguel with Remind Me To Forget, is another strong addition to both artist's growing catalog of hits, it features an "uptempo and infectious dance-friendly production from Kygo", on which "Miguel shows off his vocals".

Seem's to be little movement in the Top 10 with Anne-marie with 2002, Becoming the Fourth Song in the Top 10, to remain in the same position from last week, by holding on at #6 for a second week for the fourth single lifted from her album "Speak Your Mind" In Australia, Ed Sheeran drops from #4 to #7 with Happier, which was his fourth #1 from his double platinum album "Divide", but also spent the shortest length of time at #1, being at #1 for only One Week. Ariana Grande drops from #7 to #8 with No Tears Left To Cry, which had a peak of #2, but on the Aria singles chart, Ariana was able to reach #1, for her first #1 in Australia. NOTD feat. Bea Miller enter the Top 10 with I Wanna Know, which moves from #14 to #9 & Is the Duo's first single to chart in Australia, Panic! At The Disco with High Hope, becoming the fifth Song in the Top 10, to remain in the same position from last week, by holding on at #10 for a second week, and is second single lifted from Panic's album "Pray For The Wicked".
If You're Over Me
Years & Years
I POL/UMA


"If You're Over Me" is a song recorded by British synthpop band Years & Years. Written by Olly Alexander and its producer Steve Mac, it was released on 10 May 2018 by Polydor Records, as the second single from the band's second studio album, Palo Santo (2018). "If You're Over Me" is This Week's
Hot Debut
entering the Hot 100 at #40.

Years & Years rose to international fame back in 2015 with hit singles like 'King' and 'Desire' taken from debut album Communion. They started the promotion for upcoming second album Palo Santo (out on the 6th of July) in March with the first single 'Sanctify' and a post apocalyptic storyline in the video. The second single 'If You're Over Me' is out now and sounds a lot lighter in terms of production. The hand clap and high synth sound based instrumentation leads to an infectious, breezy chorus that makes you expect happier subject matter. The lyrics however deal with Olly finding out that his partner is done with him but does not have the guts to tell him to his face. Luckily, this makes the Years & Years singer realize that he is better off without that guy anyway! 'If You're Over Me' is a decent single with a nice enough chorus, but it does miss the instant spark that singles like 'King' and 'Shine' had.



God Is A Woman
Ariana Grande

Clark Griswold
Hilltop Hoods feat. Adrian Eagle

Eastside
Benny Blanco with Halsey & Khalid

Summertime Magic
Childish Gambino

Shadowboxer
Good Charlotte

Clumsy Love
Thelma Plum

Smogged Out
Skegss

Jumpsuit
Twenty One Pilots

What I Miss Most
Calum Scott

In The Name Of Love
Jacob Banks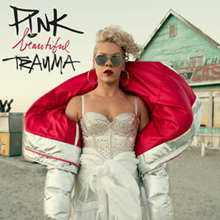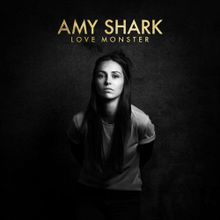 1
I Said Hi
Amy Shark | SME

2
Youngblood
5 Seconds Of Summer | EMI
3
Be Alright
Dean Lewis | ISL/UMA
4
Healing Hands
Conrad Sewell | SME
5
Fire
Peking Duk | SME
6
Never Ever
The Rubens ft. Sarah | MUSHROOM

7
Flames
David Guetta & Sia | PAR/WMA

8
We're Going Home
Vance Joy | MUSHROOM

9
Saturday Sun
Vance Joy | MUSHROOM
10
Not About You
Glades | WMA
1
Ginger
Riton & Kah-Lo | UMA
2
Growing Pains
Alessia Cara | DEF/UMA
3
Talia
King Princess | COL/SME
4
I Miss You
Thundamentals | ISL/UMA
5
Leave A Light On
Tom Walker | SME
6
Good
Mona Lisa | IND

7
Museum
Clews | IND

8
The Armour You Own
Dead Letter Circus | BMG

9
Survival In The City
Client Liason | WMA
10
Above The Clouds
Sde ft. Olivia Reid | DEW/UMA