">
BEAUTIFUL TRAUMA
P!nk l SME

"Beautiful Trauma" was released as the album's first promotional single. It was written by Alecia Moore & Jack Antonoff and production was handled by Jack Antonoff. The song was released on September 28, 2017. Beautiful Trauma makes the move from #40 to #11, making a move of 29 places and makes it, This Weeks Power Hit.

The new P!nk song is not her best. However, Liv Francis-Pape argues that this doesn't matter, and that the veteran's reputation as a rowdy pop anti-hero is still untarnished.

With obvious resemblance to her previous hits, P!nk's latest single stays true to form with her signature bitter-sweet cadence. Similarly to 'Sober' and 'Just Like a Pill,' this new release discloses the raw interconnection between addiction and love with a cynical - yet oddly romanticised - bawdiness. Despite the somewhat claustrophobic melody and, frankly, rather irritating repetition of the chorus, P!nk does manage to hook the listener in with infinitely relatable subject matter, as if she were merely asking you to sit with her, have a pint and unleash all of those unkempt opinions you bury away. It's this intimacy that gives you a little more space to breathe within the slightly monotonous rhythm. It is perhaps a little derivative of 'Like a Pill', but at least this new single feels more uplifting - irrelevant of your interpretation.

n saying all of this I must admit that criticising this spikey-haired legend does not sit right with the angst-ridden, thirteen year old version of me who found a glorious haven in the introspective grittiness of P!nk's music; in order to continue this review I must first apologise to that little me. One addition to this song does help to make the synthetic been-here-done-this feeling a little less profound: this being that nobody can slate P!nk's honest, encouraging and uplifting activism and inspirational attitude in general. Having been in the streams of our social media recently with her heart-felt MTV speech, she injected some much needed self-assurance into the veins of every young listener. Any of us who swear too much, who are slightly amiss and imperfect, who don't adhere to the suffocating boxes of societal shoulds and shouldn'ts could take a breath.

Irrelevant of musical technique or prowess, P!nk is timelessly successful with how she can put a hand out to the pre-teen, hood-shrouded versions of ourselves - no matter how old we are - and simply let them know that being unique, being a chipped-nail-varnish-wearing 'misfit' is more than fine. She closed her anecdotal speech with the statement that 'We don't change. We take the gravel in the shell and we make a pearl' and as anti-cliche as I like to consider myself, these pearls can stem from any of the dirty, brutal and individual 'Beautiful traumas' that this new song hones in on. All in all, we are who we are and thank God for that, and if anyone can remind us of this frequently overlooked truth it's P!nk.
© Copyright 2006-2017 Australian Music Report ™
For more information, contact mark@aumreport.com
All Rights Reserved
.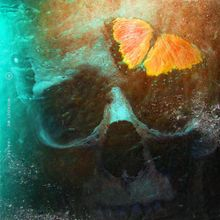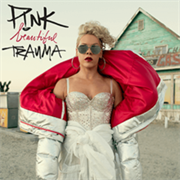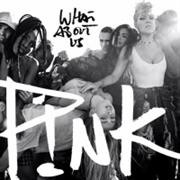 #1 SINGLE ACROSS AUSTRALIA
WHAT ABOUT US
P!nk l SME

P!nk continues he domination of The Hot 100, with Seventh week at #1 with 'What About Us'. Still has a while to go before she can claim the title, for the longest time spent at #1 on the Hot 100, which is held by Calvin Harris featuring Rihanna with This Is What You Came For, which Nine Weeks at #1 in 2016. Sam Smith rebounds back from #5 to #2 with Too Good At Goodbyes, which could challenge P!nk for the #1 next week, Justin Bieber & Bloodpop with friends drops from #2 to #3 after four consecutive weeks at #2, Dua Lipa drops from its peak of #3 down to #4 with New Rules, which has gone Platinum & is on her self-titled debut album, which reach #16 on the Aria album chart. Ed Sheeran is back into the Top 10 with Perfect, which moves from #27 to #5 & is fourth single lifted from Divide, which has gone 5x platinum.

Portugal. The Man move back the chart from #7 to #6 with Feel it Still, from the album Woodstock, Lauv moves up from #9 to a new peak of #7 with I Like Me Better. Zayn featuring Aussie Songstress Sia for Dusk Till Dawn drops from its peak of #4 down to #8, Demi Lovato continues her slow descent down the chart with Sorry Not Sorry, dropping from #8 to #9, Camila Cabello featuring Young Thug moves up from #26 to #10 with Havana, which is her highest charting solo single in Australia.
THEN I MET YOU
Jessica Mauboy I SME


"Then I Met You" is a song by Australian recording artist Jessica Mauboy. It was written by Ivy Adara, Lindsey Jackson & Louis Schoorl. The song was released through Sony Music Australia on September 22, 2017, as the second single from Mauboys second soundtrack album, The Secret Daughter Season Two: Songs from the Original 7 Series. Jessica Mauboy has gained this week's
Hot Debut
, by entering the Hot 100 at #35.

Jessica Mauboy, Australia's best popstar no offence everyone else, is following up the success of Fallin' with her new single, Then I Met You - Original Song from the TV Series "The Secret Daughter".

It's believed Then I Met You -?Original Song from the TV Series "The Secret Daughter" could be being released as a promotional single ahead of season two of her wildly popular TV show, The Secret Daughter. Jess could not be contacted to confirm this in time for publication.

For the uninitiated, The Secret Daughter tells the story of Billie, who meets a lovely old man who dies in a helicopter crash. Billie then decides to pretend to be his daughter. Then she meets the guy's family, and she's all, "sure, I'll take a DNA test," except it turns out she really is his secret daughter. Then the next episode is like, "wait, is she really the Secret Daughter?" and then the next episode is like, "yes, she really is the Secret Daughter," and so on. It's a good show. It's better than 800 Words.

Then I Met You -?Original Song from the TV Series "The Secret Daughter", or TIMY-OSftTVS"TSD" for short, is guaranteed to put Jess on the radio for the next few months, which is fine by me. And hey, if season two of The Secret Daughter means we get more original songs from Jess, like Then I Met You -?Original Song from the TV Series "The Secret Daughter", then that's a win for everybody.
Just Like You
Louis Tomlinson

Dancing In The Daylight
Scouting For Girls

Whatever You Want
P!nk

I Fall Apart
Post Malone

Hotel
Kita Alexander

The Rest Of Our Life
Tim McGraw & Faith Hill

Regular Touch
Vera Blue

We Could Go Back
Jonas Blue feat. Moelogo

Marryuna
Baker Boy feat. Yirrmal

Hey
Matthew Young

Waves
Dean Lewis | UMA
1
Fallin
Jessica Mauboy | SME

2
Then I Met You
Jessica Mauboy | SME
3
High On Me
Guy Sebastian | SME

4
Not Too Late
Rikki-Lee | EMI


5
Kiss Somebody
Morgan Evans | WMA

6
Lay It On Me
Vance Joy | MUSHROOM

7
Lose My Mind
Dean Lewis | UMA

8
Fake Magic
Peking Duk ft. AlunaGeorge | SME

9
Waves
Dean Lewis | UMA

10
Better
What So Not & LPX | SWEAT
1
Dawning
DMA'S | MUSHROOM
2
Split Stones
Maggie Rogers | CAP/EMI

3
Changes
Dej Loaf | SME

4
Watch Me Read You
Odette | EMI
5
Marryuna
Baker Boy ft. Yirrmal | IND
6
Something For Your M.I.N.D
Superorganism | DOM/EMI
7
Shred For Summer
DZ Deathrays | MUSHROOM
8
The Comedown
Ocean Alley | IND
9
Oceans
Vallis Alps | IND
10
Locked Up
Spinifex Gum ft. Briggs & Marliya | IND