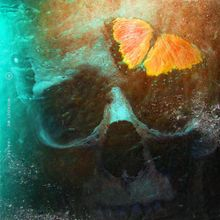 I'LL BE THERE
Jess Glynne I WMA

"I'll Be There" is a song recorded by English singer & Songwriter Jess Glynne. It was written by Jerker Hansson, Henrik Barman Michelsen, Starsmith, Edvard Førre Erfjord, Camille Purcell & Jess Glynne and produced by Starsmith, Electric and Louis Bell. The song was released on 4 May 2018 as the First single from Jess Glynne's upcoming second studio album. "I'll Be There" has taken off on the radio airplay chart, In Only its second week on the chart, moving up from #84 to #26, making a massive move of 58 places, which makes "I'll Be There", This Week's Power Hit.
Jess Glynne has released a new single titled "I'll Be There". This new single marks return of the British superstar. The singer also premiered the official music video following the release of this new single. You can listen to "I'll Be There" and watch the visual below.
In this new single "I'll Be There", you will see Jess Glynne at her best. Her vocals are everything here. You will be amazed by her range and how easily she controls her pitch. She has so much talent I want her to succeed in the US. She is already an established star back home but she is still finding it difficult to become a chart-topper in the US. Could this new single help her with chart success here? Only time could tell.
The single "I'll Be There" gives us the best of Jess. You will love her signature swinging upbeat pop sound while praising her for making it a little more soulful. It's a surprisingly fresh middle ground that Jess has found. It's a nice production that clearly suggests that Miss Glynne is going to move a bit away from traditional pop in her upcoming project. However, the track isn't exactly what the Brit superstar needed to claim top chart positions in the US. Maybe I'm wrong and everyone loves the song. That's wishful but considering I totally admire Jess, I will take it.
© Copyright 2006-2018 Australian Music Report ™
For more information, contact mark@aumreport.com
All Rights Reserved
.





#1 SINGLE ACROSS AUSTRALIA
HURT SOMEBODY
Noah Kahan & Julia Michaels l REPUBLIC/UMA

Noah Kahan & Julia Michaels move back into the #1 spot with Hurt Somebody, which is Noah's & Julia's first #1 in Australia & in moving back to #1, they knock Amy Shark with I Said Hi, back to #2 after just 1 week at #1, which was Amy's first ever #1 and is featured on her album "Love Monster" due for release July 13, 2018 & staying steady at #3 is Zedd, Maren Morris & Grey with The Middle, the song is "relatively sparse with cute", writing that it has "definite sonic similarities" to Zedd's previous song "Stay". Ariana Grande moves from #8 to #4 with her latest "No Tears Left To Cry", which the first single to be relased from new album "Sweetner" due for a mid-2018 release, through republic records, Calvin Harris & Dua Lipa move up from #6 to #5 with One Kiss,is regarded as "his most accessible and instantly catchy track since 'This Is What You Came For' in 2016", writing that it is "guaranteed to be massive".

Khalid & Normani move from #9 to #6 with Love Lies, the song is "a laid-back R&B affair so mature it's difficult to believe the artists behind it are so young and still just getting started in their respective careers". He called the production "a natural progression" for Khalid and something "not far from Normani's comfort zone". He also praised the guitar loop, calling it "a nice touch on a beat that is fairly sparse, and at times, nonexistent", writing that "it helps this song stand out among the hundreds of other similar tracks". Anne-Marie moves from #10 to #7 with 2002, which is the fifth single released from her album "Speak Your Mind" & equals "Alarm" as her highest peaking song from the album at #7, dropping from #4 to #8 is former #1 These Days from Rudimental featuring Jess Glynne, Macklemore & Dan Caplen, is the second single from Rudimental's upcoming third studio album, following their top 10 hit "Sun Comes Up". Dua Lipa drops from #5 to #9 with IDGAF, which is her highest charting Single in Australia via peaking at #2 from her self-titled debut album, The Weeknd moves back into the Top 10 up from #11 to #10 with Call Out My Name.
BACK TO YOU
Selena Gomez
I IGA/UMA


"Back to You" is a song by American singer Selena Gomez. It was written by Amy Allen, Gomez, Diederik van Elsas, Parrish Warrington, and Micah Premnath while the production was handled by Trackside and Ian Kirkparick. The track was released on May 10, 2018, as the lead single from the soundtrack of the second season of Netflix's original series 13 Reasons Why (2017), a series adaptation of the eponymous book. "Back To You" is This Week's
Hot Debut
entering the Hot 100 at #28.

Ahead of 13 Reasons Why season 2 premiere, Selena Gomez has given fans and listeners new music for the upcoming second season. Premiering the single on Beats 1 which is entitled, "Back to You." A simple yet moving pop song about how heartbreak can still linger for the want of that person regardless of what may have happened in the past. Singing, "You could break my heart in two, but when it heals, it beats for you. I know it's forward, but it's true." Selena has a similar way, like Taylor Swift, of evoking so much emotion in such simplicity with her lyrics. An acoustic yet melancholy tone, her voice carries a tone of longing for love that has media outlets debating if she is about her complicated relationship with Justin Bieber.

oth singers have inadvertently sung about each other in the past. Whether it was the love they shared or the love they lost. Gomez has made headlines after breaking up with Toronto native and R&B superstar The Weeknd and reportedly getting back together with her former love, Justin Bieber. Even The Weeknd has come out with a song that sounds like he's singing about the heartbreak over his breakup with Gomez in "Call Out My Name." She told Beats 1 interviewer, Zane Lowe that it is a special record to her and that she wanted it to show how love can be beautiful and yet complicated in a fun way.

Gomez also discussed with Lowe the controversy that has surrounded the Netflix series since the first season, which centres around the suicide of a high school student and how it affects everyone around her. Gomez states, "I've always viewed things as comfort is the enemy of progress…So I think when something makes that sort of noise, it's either two reasons. It's either so foul or it's amazing. And I think that's when you get people to wake up. I don't do it to glorify anything. This is what happens and I'm sorry if you can't - this is real life and I've had numerous parents and kids come up to me. How it's just opened the door for healthy communication and that's all you want. You know, we're not going to end these certain things or try to break through it unless we take those risks"
Gomez has been very public with her medical conditions, and her overall mental and physical health and has never shied away from the limelight, but used her platform as a celebrity to shine a light on these issues that many people and her young fan base go through. The singer also confirmed that she is finishing up her third studio album which has yet to have a release date.
Make sure to take a listen to the single "Back to You" and the premiere of 13 Reasons Why season 2 and soundtrack release date on May 18th.

Waves
Dean Lewis | UMA


Sangria Wine
Pharrell x Camila Cabello

Healing Hands
Conrad Sewell

Ultimatum
Disclosure feat. Fatoumata Diawara

Ginger
Riton & Kah-Lo

Hell Or High Water
Passenger

Freakin Wasted
Rojdar

Killing My Time
G Flip

Solo
Clean Bandit feat. Demi Lovato

Four Out Of Five
Artic Monkeys

Falling In Line
Christina Aguilera feat. Demi Lovato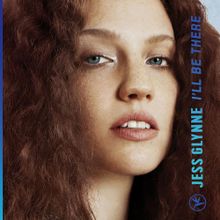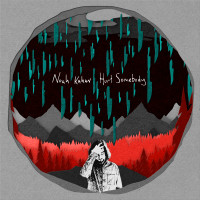 1
I Said Hi
Amy Shark | SME

2
Youngblood
5 Seconds Of Summer | EMI
3
Saturday Sun
Vance Joy | MUSHROOM
4
Flames
David Guetta & Sia | PAR/WMA
5
Bloom
Troye Sivan | EMI
6
#We Got Love
Jessica Mauboy | SME

7
We're Going Home
Vance Joy | MUSHROOM

8
One In A Million
Jordie Ireland ft. Ava Hayz | UMA

9
Mama
Jonas Blue ft. William Singe | EMI
10
Parallel Line
Keith Urban | CAP/EMI
1
Sleep On It
Busby Marou ft. Nat Dunn | WMA
2
Up In The Clouds
Skegss | RAT/WMA
3
Hunger
Florence & The Machine | UMA
4
Riding The Wave
Sheppard | CHUGG/MGM
5
Girls
Rita Ora ft. Cardi B, Bebe Rexha & Charli XCX | ATL/WMA
6
Risen
Willaris. K | MUSHROOM

7
Fuego
Manu Crook$ ft. Anfa Rose | IND

8
Survival In The City
Client Liaison | WMA

9
Wildflowers
Carmouflage Rose | SME
10
Labrador
WAAX | DEW/UMA