">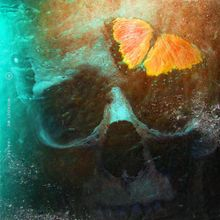 DON'T LEAVE ME ALONE
David Guetta feat. Anne-Marie I WB/WMA

"Don't Leave Me Alone" is a song by French DJ and music producer David Guetta featuring English singer Anne-Marie. It was released through What A Music and Parlophone as the fourth single from Guetta's upcoming seventh studio album. This song is the first collaboration between David Guetta and Anne-Marie. The song appears on a digital re-release of Anne-Marie's debut album Speak Your Mind (2018). "Don't Leave Me Alone" has made a move up the Australian radio airplay chart, with increased airplay, this week "Don't Leave Me Alone" moves up from #96 to #36, making a massive move of 60 places after just 2 weeks on The Hot 100, which makes "Don't Leave Me Alone", This Week's Power Hit.


Master collaborator and award-winning producer David Guetta is back at it again.
'Don't Leave Me Alone' is the latest single our from the famous DJ, and is described as "perfect to blast on hot summer days."
The new single features the vocals of burgeoning UK talent, Anne-Marie.
Anne-Marie has made a name for herself in 2018, with a selection of hit singles and officially becoming the UK's biggest-selling debut of the year so far with her album Speak Your Mind.
'Don't Leave Me Alone' follows a set of successful collaborations for Guetta this year, having already worked with Sia, Sean Paul and most recently Showtek.
Speaking of his excitement with the track, Guetta said "Anne-Marie is an amazing artist, I'm super proud of this track and so happy we finally get to share it with the world!"
It's another massive summer for Guetta, who is currently playing dates around the globe including at Ushuaia and Pacha in Ibiza.
If the feedback from social media is anything to go by, expect this single to be one you'll hear routinely throughout the remainder of 2018.
© Copyright 2006-2018 Australian Music Report ™
For more information, contact mark@aumreport.com
All Rights Reserved
.





#1 SINGLE ACROSS AUSTRALIA
YOUNGBLOOD
5 Seconds Of Summer l EMI

5 Seconds Of Summer spends a fourth week at #1 with Youngblood, for grand total of five weeks overall at #1, next is Maroon 5 featuring Cardi B moving from #3 to #2 with Girls Like You, which is the current #4 in the US & is becoming one of the bands best charting song on Australian radio, next up is Dean Lewis, who drops from #2 to #3 with Be Alright, which is his best performing song in Australia, as it is his first song to reach the Top 10, The song was released in June 2018 as the lead single from Lewis' forthcoming debut studio album. Amy Shark continues to hold onto the #4 spot with I Said Hi and was her first single to reach #1 & spent 6 weeks at #1 & also has #1 album in "Love Monster", at #5 up from #6 is Panic! At The Disco with High Hopes, which has been slowly moving up the Top 10, which is second single from their former #1 Australian album "Pray for the Wicked".

George Ezra moves into the Top 10 with Shotgun, moving from #19 to #6, is the Third single lifted from his latest album "Staying at Tamara's", next in line is NOTD featuring Bea Miller, which re-enters the Top 10, with a new peak of #7 up from #14 with I Wanna Know, next up is Conrad Sewell, back in the Top 10 with Healing Hands, which moves from #12 to #8, which is a new peak for Healing Hands, It was released to radio on 18 May 2018 as the lead single from Sewell's second extended play, Ghosts & Heartaches. Kygo featuring Miguel drop from #5 to #9 with Remind Me To Forget, it was released on 16 March 2018 by Sony Music, Ultra Music and RCA Records, as the third single from Kygo's second studio album, Kids in Love (2017). Lastly we have Anne-Marie, who drops from #7 to #10 with 2002, Co-written with Steve Mac, Ed Sheeran, Julia Michaels and Benjamin Levin, it was released on 20 April 2018 as the fourth single In Australia, from Anne-Marie's debut studio album "Speak Your Mind" (2018).
ALL LOVED UP
Amy Shark
I
SME
"All Loved Up" is a song by Australian Singer-Songwriter Amy Shark. Written By
Jack Antonoff & Amy Shark and its produced by Jack Antonoff , is fourth song single lifted from "Love Monster" was released by Sony Music on 2 August 2018. "All Loved Up" is This Week's
Hot Debut
entering the Hot 100 at #34.

Amy Shark has done something very few Australian acts have managed in the last couple of years: she's had two top-10 singles in the Australian charts (Adore and I Said Hi). And for good reason, with Adore the kind of song where every emotional punch connects. On her debut album Shark is being positioned as the next Lorde?: Never Coming Back was produced by Joel Little (producer of Lorde's? hit Royals), while All Loved Up was produced by Jack Antonoff? (producer of Lorde's? album Melodrama). When it works - All Loved Up, where she nails a dreamy higher register - she approaches Adore's charms. Some of Love Monster feels like a coffee-shop folkie trapped in the machine, however, with drum machines and synths? sounding like add-ons rather than organic parts of these songs. Shark also sometimes feels like she's wearing a Lorde? suit: there's a lot of teenage relationship angst here for a happily married adult, and she's occasionally careless with accents and intonations in ways that break the spell. Nonetheless her vocals expertly hit that sweet spot between personality and universality, and there are plenty of hooks. Whole careers have been sustained on much less.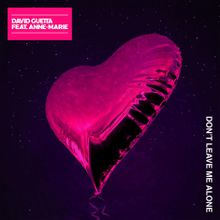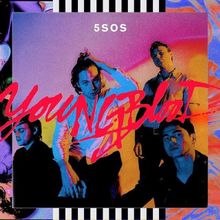 1
Youngblood
5 Seconds Of Summer | EMI
2
Be Alright
Dean Lewis | ISL/UMA
3
I Said Hi
Amy Shark | SME

4
Healing Hands
Conrad Sewell | SME
5
Fire
Peking Duk | SME
6
Clark Griswold
Hilltop Hoods ft. Adrian Eagles| HTH/UMA

7
Never Ever
The Rubens ft. Sarah | MUSHROOM

8
All Loved Up
Amy Shark | SME

9
My Wave
Keith Urban ft. Shy Carter | CAP/EMI
10
Day Drunk
Morgan Evans | WMA
1
My Hands
Running Touch| ISL/UMA
2
Work Out
Chance The Rapper | IND
3
1999 WILDFIRE
Brockhampton | RCA/SME
4
Losing It
Fisher | ETC/UMA
5
Leave A Light On
Tom Walker | SME
6
Keeping Time
Angie McMahon | IND

7
Satisfied
Galantis ft. MAX | WMA

8
Clothes I Slept In
Lucas Brasi | IND

9
Molotov


Kira Puru

| SME
10
No Ordinary Life
Matt Corby | ISL/UMA
Animal
Troye Sivan
Shame
Elle King
Radio Silence
Gretta Ray
8 Letters
Why Don't We
Peach
Broods
Haircut
Ryan Beatty
All I See Is Music
Thundamentals
Home With You
Madison Beer
True Music
Eleon
Between You & Me
One Bit feat. Louisa