">


For A Better Day
Avicii

True Friends
Bring Me The Horizon

Whisky Story
Example

I'm In Love With A Monster
Fifth Harmony

IOU (A Heartache)
Dean Ray

Games
Alison Wonderland

Hair
Little Mix

Pity Party
Melanie Martinez

Hula Hoop
OMI

Leave A Trace
Chvrches
© Copyright 1995-2015 Australian Music Report ™
For more information, contact mark@aumreport.com
All Rights Reserved
.
The Weeknd
Nico & Vinz
Lost Frequencies
Sigala


Nelly













Fire & The Flood
Vance Joy
Start Again
Conrad Sewelll
She's Kinda Hot
5 Seconds Of Summer
Battle Cry
Havana Brown feat Bebe Rexha & Savi
You Don't Own Me
Grace feat G. Eazy
Ah Yeah So What

Will Sparks feat Wiley & Elen Levon
Something About You
Hayden James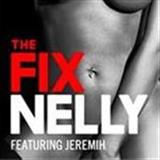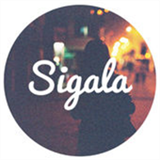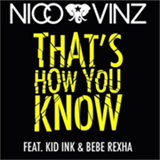 That's How You Know
Nico & Vinz feat Kid Ink & Bebe Rexha
(WMA)

Making a huge jump to #1 from #14 this week is Nico & Vinz's That's How You Know, their first #1 since last year's Am I Wrong. The Weeknd remains at #2 with Can't Feel My Face while Lost Frequencies' Are You With Me drops to#3 from #1.

Do It Again by Pia Mia featuring Chris Brown & Tyga falls to #4 from #3, as does Calvin Harris' How Deep Is Your Love at #5 from #4. Taylor Swift breaks into the Top 10 at #6 from #15, while Hardwell's Follow Me featuring Jason Derulo does the same at #7 from #16.

Taking a new peak at #8 from #10 is Vance Joy's Fire And The Flood, moving ahead of Delta Goodrem's Wings which remains at #9 for another week. At #10 is a new Top 10 entry and peak for One Direction's Drag Me Down, which sees a jump from #13.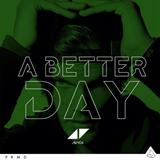 For A Better Day
Avicii
(UMA)
Impact Date: August 27


Swedish record producer, hitmaker and deejay Avicii continues to promote his highly-awaited second studio album "Stories", due out on 2 October 2015 via PRMD and Universal Island Records.
Following the release of his current summer-single "Waiting for Love", the next and fourth official single from the album is the double A-Side single including "Pure Grinding" and "For a Better Day".
The track includes the vocals of American singer-songwriter and composer Alex Ebert.
Avicii is back with yet another commercial EDM hit, this time it's called For A Better Day. An upbeat, piano led banger, it continues Avicii's trend of taking rather unorthodox genres or sound not usually heard in EDM music andmaking something ridiculously accessible and commercially viable out of it.