PRAY FOR ME
The Weeknd & Kendrick Lamar I ATL/UMA

"Pray for Me" is a single by Canadian singer The Weeknd and US rapper Kendrick Lamar released on February 2, 2018 and featured on the Black Panther soundtrack of the film of the same name. The song was written by Doc McKinney, Frank Dukes, Kendrick Lamar & The Weeknd and produced by Frank Dukes & Doc McKinney . It was released on February 2, 2018, In Australia Via Univeral Music Australia. Pray For Me makes it's move, In its second week on the chart, moving up from #65 to #21, making a massive move of 44 places, which makes it, This Week's Power Hit.
Pray For Me' is the third release from the highly anticipated Kendrick Lamar produced Black Panther soundtrack. Combining two artists at the pinnacle of their respective fields, this collaboration continues the good work laid by the two previous releases from the soundtrack.
A sombre and intense mood is immediately generated by the thumping bassline and echoing reverb. This is reinforced by the haunting vocals of The Weeknd whose crooning becomes increasingly pained and anguished as the chorus kicks in. It is then the turn of King Kendrick, the architect of the album, who delivers a typically furious verse, stating "I fight the world, I fight you, I fight myself." The duo has well-established chemistry, having successfully hooked up in the past, and this is evident in the slick manner in which they intersperse.
'Pray For Me' continues the trend of the two previous releases from the soundtrack, in that Kendrick has firmly taken a backseat, preferring instead to focus on the production and bigger picture of the soundtrack. Whilst the track is certainly above average, it is also the weakest of the three releases. 'All the Stars' was a brilliant R&B track which perfectly showcased the voice of rising star SZA, whilst 'King is Dead' rattled along at a breakneck pace and delivered fiery verses from some of rap's biggest stars. On the other hand, 'Pray For Me' feels like it could have been plucked straight from any of The Weeknd's recent albums.
Yet, this is not necessarily a bad thing. Almost everything The Weeknd lends his anguished warbles to is a hit, and this is likely to be no different. The beat is extremely catchy and Kendrick's position as the most influential rapper/artist of the moment means it will almost certainly rise the charts in the weeks to come.
This collaboration promised much and mostly delivers. An intense beat, top-level crooning and fierce Kendrick verse ensures that 'Pray For Me' continues the good work of the Black Panther Soundtrack'
Pray For Me' is out now via Aftermath Records
© Copyright 2006-2018 Australian Music Report ™
For more information, contact mark@aumreport.com
All Rights Reserved
.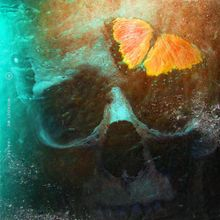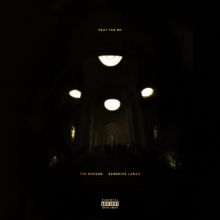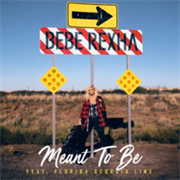 #1 SINGLE ACROSS AUSTRALIA
MEANT TO BE
Bebe Rexha feat. Florida Georgia Line l WB/WMA

Meant To Be spends it Sixth week at #1, for Bebe Rexha & Glorida Georgia Line their first #1 in Australia, for both Artists & has now gone double platinum, next is Camila Cabello with Never Be The Same, is stilling close to giving Camila, her second Australian #1 as she is steady at #2 for the second week in a row but there are plenty of other challengers, that could stop camila for getting to #1, at #3 this week, we have Bruno Mars & Cardi B with Finesse (Remix), which after Six weeks on the chart has been making a steady move up the chart by moving from #5 to #3 and Bruno Mars is due to Tour Australia in March, stayign steady at #4 for a second week is These Days from Rudimental featuring Jess Glynne, Macklemore & Dan Caplen, which is from Rudimental new album to be released some time this year, Post Malone with I Fall Apart drops from #3 to #5, which is his highest charting song in Australia.

Marhmello & Khalid stay steady at #6 for second week with Silence, which is the highest charting song for both Marshmello & Khalid, having peaked at #2, Justin Timberlake & featuring the vocals of Chris Stapleton with Say Something moves from #18 to #7 & is highest charting song in Australia for Chris Stapleton & is another Country-Crossover to Make the Top 10, also is the Best performing single from Justin Timberlake's album "Man Of The Woods" with Filthy having only peaking at #18, next at #8 dropping from #7 is River by Eminem featuring Ed Sheeran, which is featured on Eminem's album "Revival" next down from #8 to #9 is Sydney Trio Pnau with Go Bang, which has gone platinum and is also highest peaking song from album "Changa" which peaked at #6 and filnally at #10 up from #19 is Liam Payne & Rita Ora with For You, The first single lifted from Fifty Shades Freed Soundtrack and gives liam payne his second Top 10 entry and a Sixth for Rita Ora.
FUTON COUCH
Missy Higgins I ELE/EMI


"Futon Couch" is a song recorded by Australian singer-songwriter, musician and actress, Missy Higgins. It was written by Missy Higgins, with the production handled by Pip Norman & John O'Mahony. Released on 9 February 2018 in Australia via Ele Records & EMI. "Futon Couch is This week's
Hot Debut
entering the Hot 100 at #51.

It has been four years since we have had new music from Missy Higgins so it's about time the true Australian indie-pop favourite releases something new. And I mean, talk about a comeback. Along with the new single the singer-songwriter has also announced she will be joining Ed Sheeran on his massive stadium tour of Australia in March. Can you imagine 45,000 people singing along to "Scar" in unison? Magical! But anyways, I digress. "Futon Couch" is quite different to anything she has released in the past and hears her heading towards a heavier pop focus. With her alternative roots still holding on she transforms her sound with a slick indie-pop polish that will have you wanting to spin around, dance and maybe even run through a field. The euphoric and romantic track recounts the first time she met her husband while she was sitting on a futon couch in her friends living room. The story is told perfectly and will have you gushing and feeling all giddy. "Oh, I feel I met you before. Something inside me is trying to remember a story Oh, I think I've loved you, I've loved you before. Something is tugging my sleeve like a secret whispered from the future". The production is all euphoric which fittingly ties into the story while her vocals have never sounded so positive and bright before. This is a very exciting direction for the songstress and with the upcoming stadium shows I cant wait to hear just how she will take her uplift her sound to the next level.

Waves
Dean Lewis | UMA
1
Go Bang
PNAU | ETC/UMA

2
My My My!
Troye Sivan | EMI

3
We're Going Home
Vance Joy | MUSHROOM

4
Dancing
Kylie Minogue | MUSHROOM

5
Let Me Down Easy
Gang Of Youths | SME

6
Coming Home
Sheppard | CHUGG/MGM

7
Wasted
Peking Duk | SME
8
Take Cover
Jordie Ireland | UMA

9
Futon Couch
Missy Higgins | ELE/EMI
10
Fallin
Jessica Mauboy | SME
1
Get Out
Chvrches | MUSHROOM
2
UFO
Mallrat ft. Allday | DEW/UMA
3
Hear This
Jarami | IND
4
Thank You And Sorry
Maddy Jane | IND
5
Bartier Cardi
Cardi B ft. 21 Savage | WMA
6
Michuul
Duckwrth | REPUBLIC/UMA
7
Good Guys Go
Cub Sport | IND
8
Mallory
Gengahr | MUSHROOM
9
Loving Is Easy
Rex Orange County ft. Benny Sings | IND
10
Come A Little Closer
Endless Heights | IND



In The Air
DMA's

Thought Contagion
Muse

Mad Love
Sean Paul & David Guetta feat. Becky G

Getting Over You
Lauv

Not A Love Song
Bulow

You Owe Me
The Chainsmokers

You Are The Reason (Duet Version)
Calum Scott & Leona Lewis

Heebeejeebies
Amine feat. Kehlani

Think About You
Delta Goodrem

Happy
Area21