">
© Copyright 2006-2017 Australian Music Report ™
For more information, contact mark@aumreport.com
All Rights Reserved
.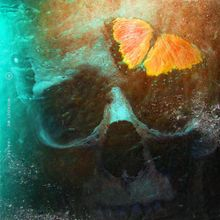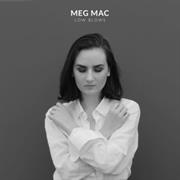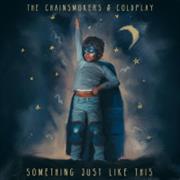 #1 SINGLE ACROSS AUSTRALIA
SOMETHING JUST LIKE THIS
The Chainsmokers & Coldplay l SME

The Chainsmoker & Coldplay remain at #1 for another week with Something Just Like This, for a total 7 non-consecutive weeks at #1, DJ Khaled feat. Justin Bieber, Quavo, Chance The Rapper & Lil Wayne with I'm The One, remains at #2 for second straight week and Luis Fonsi & Daddy Yankee feat. Justin Bieber with Remix of Despacito, which moves from #7 to #3, Justin Bieber's collaborated on a remix version released on 17 April 2017, which helped the song's chart performance in various countries and at #4 This Week, we have Ed Sheeran with Galway Girl, up from #8 last week, Shawn Mendes drop's back from #4 to #5, This Week with There's Nothing Holdin' Me Back, which has become only Shawn Mendes, third Top 10 Hit In Australia.

The only new entry into the Top 10 comes from Miley Cyrus with Malibu, which moves #19 to #6 & makes it Miley's Seventh entry into the Top 10, the Highest being Wrecking Ball, which peak at #2 back in 2013, now Bruno Mars drops from #5 to #7 with That's What I Like, which has continued Bruno Mars, List Of Top 10 Hits in Australia, Zedd & Alessia Cara drop from their Highest peak of #3 to #8 with Stay, which has become one of Zedd's & Alessia Cara's, Highest Peaking Songs in Australia, Clean Bandit featuring Zara Larsson with Symphony move up from #10 to #9, while Liam Horan drops from #9 to #10 with Slow Hands, which is his Highest peaking song in Australia so far.
BAD LIAR
Selena Gomez l
UMA


Selena Gomez has this week's, Hot Shot Debut, entering the Hot 100 at #17 with Bad Liar,which was released on Friday 18/5/2017,The track samples the bassline from Talking Heads' 1977 single "Psycho Killer", It follows up It Ain't Me with Kygo, which currently sits at #11. Selena Gomez is a figure who has pitched herself right at the center of the celebrity Venn diagram: This is a woman who, in addition to her successful career as a singer, endorses everything from Coach to Coca-Cola, has acted in wholesome Disney television shows and edgy Harmony Korine movies, modeled in Louis Vuitton campaign ads and also designed clothes for Kmart. Never exactly trendy and never exactly timeless, she rides the middle. With her music, she has certainly had a few bangers: "Come & Get It" will get you through a spin class, and "Love You Like a Love Song" is now a cult karaoke classic. But if her songs have always been pretty good, they've never been really and truly great. The hit she has on the radio right now is a fairly anonymous EDM-lite number with Kygo called "It Ain't Me," a title that only begs the question: Well if this ain't you, Selena, what and who is?

Hopefully, it's the artist we hear on "Bad Liar," a brand new song Gomez wrote alongside Julia Michaels and Justin Tranter. Looking at the single's cover, shot by Petra Collins, you might develop some fairly tragic expectations concerning what you're about to hear. In what seems like a reference to a tabloid firestorm over her recent stint in rehab, Gomez is wearing hospital bandages and gazing vulnerably at the camera. But "Bad Liar" isn't that deep. The all-rhythm track is a simple proposition, sampling the jagged, iconic Tina Weymouth bass line from Talking Heads' beloved "Psycho Killer" for a light, spritzy song about romantic anticipation. And it works. Really well. Even snagging an endorsement from David Byrne.

Her contemporaries Katy Perry and Miley Cyrus, who have in the past burned brighter than Gomez, are lately scattered and floundering in search of new identities, leaving behind the cartoon characters and twerk provocateurs they once were, unsure of who to be instead. Cyrus is going for a middling Shania-lite sound with her new single "Malibu," while Perry has, unfortunately, been trying out woke disco and Migos-assisted trap. Now, Gomez's consistent affability is beginning to feel like a solid strength. Maybe she's had it right all the time, the proverbial tortoise to the fame hares of the world, slowly and methodically edging through the race, one foot in front of the other, until she snags a win. Which is precisely what "Bad Liar" is: A victory for an uncomplicated pop star who makes uncomplicated pop music.
LOW BLOWS
Meg Mac l INERTIA

Australian Singer Meg Mac, makes a move up the chart with Low Blows, which makes the Jump from #99 to #75, making a move of 24 places and makes it Our Power Hit. Meg Mac's powerful pipes are back with 'Low Blows', the first single from her eponymous debut album.

The first time I heard Meg Mac perform, I remember standing there, mouth agape. The strength in her voice was palpable, but it also felt deeply intimate and raw. I'm not usually one to compare artists but she's kind of like Australia's version of Adele, with a blues-ier twist.

'Low Blows' is a stunning single. The initial demo was written in her Melbourne bedroom with just vocals and the piano, but the track was polished off in Fort Worth, Texas at a vintage-style recording studio called Niles City Sound, where she ended up recording her entire album (and the accompanying video for this track). Though the single has more of a pop feel than her earlier stuff, it's still fairly pared back with just the piano, drums and tambourine layered throughout. "The song is about wanting to stand up for myself," Meg Mac said. "I don't say much, especially when I need to. It's about being uncomfortable and all the things that go along with that - allowing people to get the better of me." Apparently the singer tends to shy away from conflict. Sometimes that a good thing (shitty drama is draining amirite?), but sometimes you need to speak up. If someone is walking all over you, you should probably push them the fuck off. Metaphorically though because we don't condone violence. Unless someone is actually walking on top of you, in which case you should push them off before they crack your ribs or something.
Party On The West Coast
Matoma, The Notorious B.I.G. & Faith Evans feat. Snoop Dogg

Drive You Mad
Amy Shark

Ok
Robin Schulz feat. James Blunt

Power
Little Mix feat. Stormzy

Dig Down
Muse

There For You
Martin Garrix & Troye Sivan

Call Me
Neiked feat. Mimi

Your Song
Rita Ora

Circles On The Water
Samantha Jade

State Of Art
Anja Nissen

Waves
Dean Lewis | UMA
1
Waves
Dean Lewis | UMA
2
Oh My
Illy ft. Jenna McDougall | ONETWO/WMA

3
Moments
Bliss N Eso ft. Gavin James | MUSHROOM
4
Stranger
Peking Duk ft. Elliphant | SME

5
Call On Me
Starley | TINT/UMA

6
Chameleon
PNAU | ETC/UMA
7
Adore
Amy Shark | SME

8
Weekends
Amy Shark | SME
9
Cheap Thrills
Sia | INERTIA
10
Low Blows
Meg Mac | INERTIA
1
105
Sloan Peterson | IND

2
I Hear You
Kilter | ETC/UMA
3
Elevate
Dro Carey | MUSHROOM
4
Praise
Motez | SWEAT
5
Kryptonite
George Maple | EMI
6
I Want
Ruby Fields | IND
7
Cool Breeze Over The Mountains
Love Deluxe | IND
8
Big Fish
Vince Staples | UMA
9
Better Bitter
Jess Locke | IND
10
Everybody
Logic | UMA