">
© Copyright 2006-2017 Australian Music Report ™
For more information, contact mark@aumreport.com
All Rights Reserved
.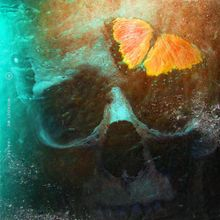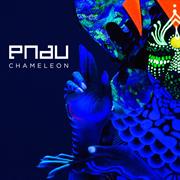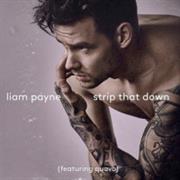 #1 SINGLE ACROSS AUSTRALIA
STRIP THAT DOWN
Liam Payne feat. Quavo l EMI

Strip That Down from Liam Payne & featuring the vocals of Quavo, remains at #1 for a Fifth consecutive week, moving back in at #2 up from #3 is Niall Horan with Slow Hands & DJ Khaled featuring Bryson Tiller & Rihanna with Wild Thoughts drops from #2 to #3 and as everyone knows, this is DJ Khaled's second, Top five Hit in Australia and is on his album 'Grateful', which peaked at #7 on Aria Album Chart, Jessica Mauboy holds onto the #4 spot with Fallin', which was written for the second series of her Seven series The Secret Daughter. Shawn Mendes stays steady at #5 with There's Nothing Holdin' Me Back, which reached #4 on the Aria Singles Chart & has gone double platinum, but peaked at #2 on The Hot 100.

Jonas Blue featuring William Singe, moves back up the chart with Mama, moving from #8 to #6 and is becoming one of his best performing songs in Australia. Calvin Harris featuring Pharrell, Katy Perry & Big Sean stays put at #7 with Feels, which has performed the best of his singles released from his album 'Funk Wav Bounces Vol. 1' which sits at #19 on the Aria Album chart, Rita Ora drops from her peak of #6 to #8 with Your Song, A new album from Rita, should be released before the end of the year, P!nk debuts in the top 10 at #9, first week on chart with What About Us and her new album due out in October, Titled 'Beautiful Trauma', lastly we have Imagine Dragons enter the Top 10 at #10 up from #11 with Thunder and is first top 10 hit in Australia, in a while and is from their album 'Evolve'.
WHAT ABOUT US
P!nk I SME


P!nk returns to the Australian charts with What About Us, the first Single lifted from her new album 'Beautiful Trauma', and he first new material since, Just Like Fire from the 'Alice Through the Looking Glass' soundtrack and her first new album since 2013 'The Truth About Love'. P!nk gained this week's Hot Debut, entering the Hot 100 at #9.
International pop sensation P!NK is back with her new single What About Us which has already soared up the digital sales charts worldwide. The new track was co-written by P!NK which serves as the first official single for her highly anticipated seventh studio album Beautiful Trauma, which is now available for pre-order with a release date of October 13th.
After releasing Just Like Fire in early 2016 for the Alice Through the Looking Glass soundtrack, as well as a duet with Sia on Stargate's hit song Waterfall earlier this year, a return to the starlet's career has been vastly awaited. In this new track, P!NK uses the lyrics to comment on the position the world is currently in, as well as gathering an appeal for change. She asks the important question "What About Us?" in the chorus as she expresses tones of disappointment and injustice.
What about us? What about all the broken happy ever afters?"
In this beautiful track, the singer uses electro pop pianos and guitars in the instrumental to perfectly match the strength of her powerhouse vocals. Her switch between subtle notes and high notes allows you to feel the message P!NK is trying to convey through her potent emotions. The relatable lyrics along with the use of inclusive language truly does make the listener feel that they are apart of the artist's movement.
If this is how P!NK chooses to make her comeback, I'm pretty certain her seventh studio album is going to be nothing more than spectacular. By using themes of honesty, vulnerability and community, there's no doubting that this new single is going to be another smash hit for the worldwide superstar.
CHAMELEON

Pnau l ETC/WMA

Pnau
rebound back up the chart with Chameleon, which looked like it was on its last legs in The Hot 100 last week, sitting at #99, but this week makes the Jump from #99 to #67, making a move of 32 places and makes it, This Weeks Power Hit.

So Chameleon by PNAU ended up being a bit of a slow burner this summer. It was received pretty warmly when it first dropped, but as people began to hear it out and realise what an absolute belter of a good-time jam it was, it's become a standout club/festival track. To the point where it's very likely you'll hear it multiple times at a night out, and if you're a DJ there's a very good chance someone has requested you play it. It even managed to ride a late push in the triple j Hottest 100 all the way to 11, and confirmed PNAU's status as one of Australia's finest dance music exports on the back of perrenial favourites like Baby and Embrace over years gone by.

Anyway, today we joked about the perfect club night just being PNAU on repeat all night, maybe even slowed down each time they said "Chameleon", because memes. And in the interest of scientific meme study, we actually did it. And it turns out PNAU's Chameleon on repeat slowed down every time they say chameleon isn't heaven. It isn't heaven at all. It's a nightmare:
Questions
Chris Brown

Unpredictable
Olly Murs & Louisa Johnson

I Don't Want It At All
Kim Petras

Text Ur Number
DJ Envy feat. DJ Slink & Fetty Wap

Fresh
Tired Lion

Happiness
Smoke Rings

In The Grand Scheme Of Things (None Of This Really Matters)
Custard

Undercover
Kehlani

Warriors
Tigertown

Angel
Fifth Harmony

Waves
Dean Lewis | UMA
1
Fallin
Jessica Mauboy | SME

2
Lay It On Me
Vance Joy | MUSHROOM

3
Kiss Somebody
Morgan Evans | WMA
4
Horses
Teddy Cream & Szabo | HUS/UMA

5
Lose My Mind
Dean Lewis | UMA
6
Fake Magic
Peking Duk ft. AlunaGeorge | SME

7
Waves
Dean Lewis | UMA

8
Chameleon
PNAU | ETC/UMA
9
Cheap Thrills
Sia | INERTIA

10
Touch Me
Starley | TINT/UMA
1
Unforgettable
Thomas Rhett | UMA
2
Feel It Still
Portugal. The Man | ATL/WMA
3
No Other Way
Maddy Jane | IND
4
Same Script
Ziggy Ramo | IND
5
Perfect
Ed Sheeran | WMA
6
Precious
British India | MUSHROOM
7
We Stayed Up All Night
Tourist ft. Ardyn | IND
8
Is It Love
The Creases | MUSHROOM
9
Second Hand Car
Kim Churchill | WMA
10
Pitted
Slotface | CAROLINE