CHUNKY
Bruno Mars I WMA

""Chunky" is a song recorded by American singer and songwriter Bruno Mars, taken from his third studio album, 24K Magic (2016). It was co-written by Bruno Mars, Philip Lawrence, Christopher Brody Brown and James Fauntleroy. Its production was handled by the former three under their alias, Shampoo Press & Curl. On November 27, 2017, Chunky was released as the album's fourth single in Australia. Chunky makes it's move, In its second week on the chart, moving Up from #67 to #27, making a move of 40 places, which makes it, This Week's Power Hit.
No pop historian in the business right now is as successful at reinventing top 40's past as Bruno Mars. Since his emergence, the singer-songwriter has displayed the ability to capture the essence of what made so many of the greats' music timeless, making him one of the most consistently popular artists of his era.

That trend should only continue with Bruno Mars' latest album, 24K Magic, released Friday (Nov. 18), which pays homage to any number of pop performers from his canon, in winking tributes that still keep one foot (or at least a couple of toes) in the present.

If you're talking a slow-and-easy strut based on sweet synths and gently popping bass, you gotta invoke the type's all-time gold standard: Cameo's 1986 pop-funk classic "Candy," which the second track on Bruno's new LP echoes down to the letter structure of its one-word title. Also bubbling under the chorus to this one: a little bit of "Outstanding," the 1983 Billboard R&B No. 1 hit by Mars' old friends The Gap Band.
© Copyright 2006-2017 Australian Music Report ™
For more information, contact mark@aumreport.com
All Rights Reserved
.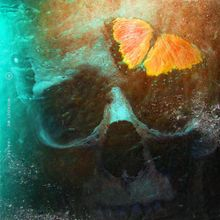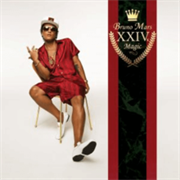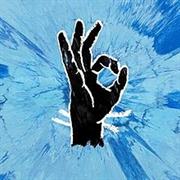 #1 SINGLE ACROSS AUSTRALIA
PERFECT
Ed Sheeran l WMA

This Week, The Top 4 stay exactly the same with Ed Sheeran's 'Perfect" remaining at #1 for seventh consecutive week, making it the longest #1 single from ed sheeran's 'Divide' every offical single has also gone Top 5, the album is also 6x Platinum, making 'Divide' Ed Sheeran's most successful album in Australia. Havana by Camila Cabello & featuring Rapper Young Thug stays but at #2 is lead single from Camila's album, which will be released sometime next year, the album was titled "The Hurting. The Healing. The Loving" and Cabello described the new album as "the story of my journey from darkness into light, from a time when I was lost to a time when I found myself again." On November 13, 2017, Cabello revealed that the title of the album would be changed and that the album would be released "early next year". At #3 is former #1, Macklemore featuring American singer, songwriter, actress and rapper Kesha moves up from #4 to #3 with Good Old Days from his album Gemini, Selena Gomez & Marshmello move back up the chart with Wolves moving from #6 to #4, The song was released on October 25, 2017. Commercially, the song has reached the top 10 in Australia, Austria, Belgium, Canada, the Czech Republic, Denmark, Finland, Ireland, Lebanon, Latvia, Lithuania, the Netherlands, Norway, Portugal, Slovakia, Sweden, Switzerland and the United Kingdom; as well as the top 20 in Germany, New Zealand, Poland, Spain, and the United States. Sam Smith drops from #3 to #5 with Too Good At Goodbyes was released on 8 September 2017. It is the lead single from his second studio album, The Thrill of It All.

Rita Ora's 'Anywhere' continues it's climb up the chart from #7 to #6 and giving Rita her first ever back to back Top Ten Hits in Australia as she has never managed to get more than one of her songs, she has released in Australia, Too crack the Top Ten, Portugal. The Man continues to bounce back up the chart with Feel It Still, moving from #10 to #7 and is the bands first Top Ten Hit in Australia & is the lead single from the bands album 'Woodstock', Live in the Moment was announced to be the follow up single to Feel It Still, Zayn featuring Australian Singer & Songwriter Sia drops from #5 to #8 with Dusk Til Dawn, Commercially, the track topped the charts of seven nations and reached the top ten in more than twenty countries, including Australia, Canada, France, Germany and the United Kingdom. Brisbane Band 'Sheppard' are back with Coming Home, which moves from #22 to #9 and is also their first Top Ten Appearance, since Geronimo went to #1 in April 2014, held on at #1 for Three Weeks, "Geronimo" also held the longest stay at number one on the Australian Singles Chart for any independent release. What Lovers Do is a song by American pop rock band Maroon 5 featuring American R&B singer SZA. It was released on August 30, 2017, as the lead single from the band's sixth studio album Red Pill Blues. What Lovers Do after looking dead & gone earlier in the year after only peaking at #22, has had resurgence in radio airplay, helping it move from #17 to #10, too add What Lovers Do, too the list of Top Ten Hits in Australia for Maroon 5.
TAKE COVER
Jordie Ireland I UMA


"Take Cover" is a song recorded by Australian Producer Jordie Ireland. The song was written by Matthew Jordan, Jordie Ireland, Sophie Curtis. It was released to Australian radio on November 25, 2017, by Universal Music.
Take Cover, is This week's
Hot Debut,
entering the Hot 100 at #35.

I listened to this Jordie Ireland song this morning thinking that was the name of a new European singer some Scandinavian label's trying to break but it turns out it's a 20-year-old Sydney producer on his debut single. Take Cover is a huge EDM moment with a fierce vocal by a Sydney-based singer he co-wrote the song with Matthew Jordan & Sophie Curtis.

In terms of electronic acts to watch in 2018, 20-year-old producer Jordie Ireland has already staked his claim with his debut single 'Take Cover'.

The Sydney producer is just dipping his toe in the water, but his first track is a seriously slick EDM banger anchored around a gorgeous topline, and the beautifully-shot video set around Sydney is just the cherry on top.

An impressive start from the young DJ/producer, who's recently signed to Casablanca/Universal, and we'll be keeping an eye firmly on whatever comes next.

Waves
Dean Lewis | UMA
1
Coming Home
Sheppard | CHUGG/MGM

2
Go Bang
PNAU | ETC/UMA

3
Bloodstone
Guy Sebastian | SME

4
Let You Down
Peking Duk ft. Icona Pop | SME

5
Take Cover
Jordie Ireland | UMA
6
Fallin
Jessica Mauboy | SME

7
Hotel
Kita Alexander | WMA

8
Then I Met You
Jessica Mauboy | SME

9
Life Goes On
E^ST | WMA

10
Kiss Somebody
Morgan Evans | WMA

1
A Lie
French Montana ft. The Weeknd & Max B | EPIC/SME
2
Hey
Matthew Young | SME

3
Astronaut (Something About Your Love)
Mansionair | MUSHROOM

4
Sure
Hatchie | IVY/UMA

5
Always Ascending
Franz Ferdinand | DOM/EMI
6
Galaxies
Slotface | CAROLINE
7
Beautiful Killer
Samsaruh | IND
8
Amsterdam
Nothing But Thieves | SME
9
I'll Never Want A BF
Bec Sandridge | IND
10
Miss You
Louis Tomlinson | SME



Perfect Duet
Ed Sheeran & Beyonce

Only Wanna Love You
DNA feat. Holly

Audition (The Fools Who Dream)
Kyle Bielfield

First Love
Lost Kings feat. Sabrina Carpenter

Arrows
Foo Fighters

A Little Work
Fergie

Lost
Vassy & Afrojack feat. Oliver Rosa

Love.
Kendrick Lamar feat. Zacari

No More
Prettymuch feat. French Montana

Breathe
Jax Jones feat. Ina Wroldsen