">
© Copyright 2006-2016 Australian Music Report ô
For more information, contact mark@aumreport.com
All Rights Reserved
.
Drake
Don't Worry About Me

Frances
Piece Of Me

MK & Becky Hill

Better Place

Rachel Platten
Boss

Disclosure
Back Where I Belong
Otto Knows & Avicii
Be As You Are

Mike Posner
West End Kids
Emma Lousie
Wild
Troye Sivian feat Alessia Cara
Home

Wes Carr
Summer Nights
Tiesto feat John Legend
Calvin Harris
Justin Timberlake
Era Istrefi
BonBon


Usher
Crash



In The Blood
The Veronicas
1955
Hilltop Hoods feat Montaigne & Tom Thum
The Fighter
Keith Urban feat. Carrie Underwood
Never Be Like You
Flume feat. Kai
Fall Together
The Temper Trap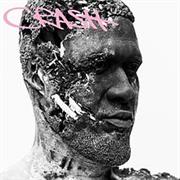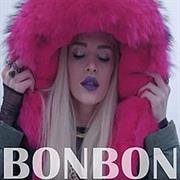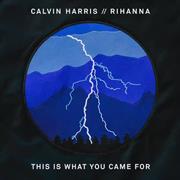 This Is What You Came For
Calvin Harris feat Rihanna
(SME)

Itís now week four (interrupted) at #1 for Calvin Harrisí This Is What You Came For ft. Rihanna, remaining stalwart in the face of Drakeís One Dance ft. Wiz Kid & Kyla. One Dance remains at #2 for another week.

Justin Timberlakeís former #1 Canít Stop The Feeling is still enjoying plenty of airplay, back up at #3 from #4 while Flumeís Say It ft. Tove Lo moves back up to #4 from #8, just one short of its previous peak of #3. Topicís Home drops to #5 from #3, followed by Pinkís Just Like Fire at #6 from #5. Itís a similar story for DNCEís Cake By The Ocean at #7 from #6.

Charlie Puth sees some positive movement with We Don't Talk Anymore ft. Selena Gomez at #8 from #10, a new peak. The Chainsmokers drop to #9 from #7 with hit Donít Let Me Down ft. Daya. Rounding off the chart at #10 and the first new entry into the top bracket is In My Blood, the latest hit from The Veronicas. It hits #10 from #41 on its second week in the chart.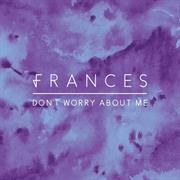 Don't Worry About Me
Frances
(EMI)
Impact Date: June 20


53 seconds of an acapella Frances take over the air waves, and I, like the rest of the listeners sit silent - in wonder and amazement - of the singerís newest single ďDonít Worry About Me.Ē Whatís going to happen next? Simple piano accompaniment flows gracefully with the rich, yet subtle vocals of the Oxford singer.

ďDonít Worry About MeĒ is ballsy. And it works. Few, if any, leave listeners waiting for that first stroke of the key. Itís the ballsiness plus the simplicity that elevate/will elevate Frances to that next level.

With summer festivals lined up and a debut album in the queue, worldwide recognition is right on the horizon.

I picture an egg. Slowly, single by single and tour by tour, Frances is chipping away, breaking the shell and becoming the singer/songwriter weíre desperate for to dominate airwaves.

Side note: Whoever is in charge of the aesthetics for all things Frances deserves a great amount of applause. Consistency is so key in the industry, and this person clearly understands that and is only further enhancing Francesí career.

#1
#2
#3
1
2
3
4
5
6
7
8
9
10