">

© Copyright 2006-2017 Australian Music Report ™
For more information, contact mark@aumreport.com
All Rights Reserved
.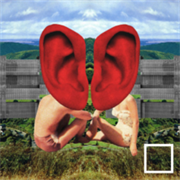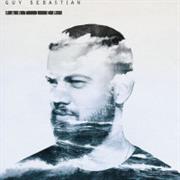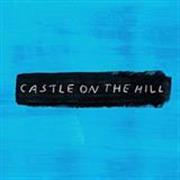 #1 SINGLE ACROSS AUSTRALIA
SOMETHING JUST LIKE THIS
The Chainsmokers & Coldplay l SME

The Chainsmokers get their second #1 in Australia, with some help from Coldplay on 'Something Just Like This' which moves from #2 to #1 after just four weeks on the Hot 100, with the chainsmokers moving at #1 means, Shape Of You by Ed Sheeran drops from #1 to #2 after having spent a total of 3 non-consecutive weeks at #1, Ed Sheeran's other single 'Castle On The Hill" moves back up the chart, from #5 to #3 and remaining at #4 for another week is Katy Perry featuring Skip Marley with 'Chained To The Rhythm, While Katy Perry stays at #4, Lorde drops from #3 to #5, This Week with Green Light from her album 'Melodrama'.

Bruno Mars has the first new entry, into the Top 10 with his track 'That's What I Like', which moves from #14 to #6, which is his second track from his album '24K Magic' to reach the Top ten, remaining steady at #7 is Julia Michaels 'Issues' which will be featured on her EP 'Nervous System' due for release, sometime this year,next is Waterfall from Stargate featuring P!nk & Sia, Which is the second new entry into Top 10 this week, moving from #23 to #8 after just two on the chart and now we have re-entry onto the Top 10, from The Chainsmokers with Paris, which we all thought was on its way out, but in last couple of weeks, has gained plenty of radio airplay to rebound back into the Top 10, jumping from #11 to #9 and finally we have Little Mix dropping from #6 to #10 with Touch, will it remain in the top 10, we will see next week.
SYMPHONY
Clean Bandit feat. Zara Larsson l
ATL/WMA


Clean Bandit featuring Zara Larsson, debut at #48 with Symphony, the sixth single lifted of her debut album 'So Good', which was released on March 17th. Larsson is on a crucial moment in her career where she is releasing her international debut album 'So Good' after her most recent singles weren't as successful as 'Lush Life' and 'Never Forget You'. She could definitely use a hit to launch the album and that is what 'Symphony' is expected to do. The track carries out the typical Clean Bandit sound which mixes classical and orchestral elements with upbeat contemporary electronic pop music. They have established themselves as more than excellent chorus writers (see 'Rockabye', 'Tears', 'Rather Be' and so on) and they sure do not disappoint on 'Symphony'. The chorus is pure euphoria with a beautiful vocal melody and a stylish explosion in the production. Zara Larsson uses the higher register of her vocals and she sounds more heavenly than ever before. Who could ever say no to her angelic 'Will you hold me tight and not let go?' It might be almost impossible to top the success of 'Rockabye', but 'Symphony' could at least come close!

MIND ON YOU
Guy Sebastian l SME

Guy Sebastian's 'Mind On You' is this week's Heatseeker, via jumping from last weeks debut spot of #99 to this week land at #33, jumping a massive 66 spots, making it our #1 Heatseeker.With Mind On You, he tackles EDM on a tropical pop banger that sits on the exact opposite end of the aural spectrum. Electronic and R&B styles cover the EP, and it's a solid fit for Sebastian's style; even the unexpected, Guy Sebastian says he finds it hard to get his new music played on Australian radio. His foray into a more bluesy, slightly distorted sound on his song Candle, the second single released from his EP Part 1 in September, was deemed "too heavy" by most stations.

It's the sort of evolution that should be celebrated in an artist, but Sebastian thinks an overseas musician is likely to be treated more fairly.

"Not everything I release is going to get played on radio. It's a lottery at times, especially in this current climate, there are so many overseas acts getting played on radio so it's very hard for an Aussie artist," he said.

"I feel like if The Weeknd released Candle, I think maybe people would go 'oh that's different but might be worth a spin because it's different' but I feel like people have grown up with me kind of doing fairly safe pop, and I've been comfortable doing safe pop, but I'm just really bored of it now."
When You Love Someone
James TW

Light My Body Up
David Guetta feat. Nicki Minaj & Lil Wayne

Still Got Time
ZAYN feat. PartyNextDoor

Lover
Teddy Cream & Szabo feat. Timothy Bowen

Passionfruit
Drake

Good Life
G-Eazy & Kehlani

Sound
Betty Moon

Mama Say
Betty Who

Dreams
Alex Ross feat. Dakota & T-Pain

Bite My Tongue
The Beach
1
2
3
6
4
5
7
8
9
10
















1
2
3
4
5
6
7
8
9
10