">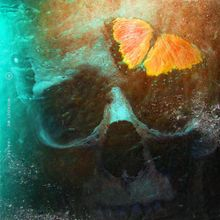 GETAWAY CAR
Taylor Swift I BIG/UMA

"Getaway Car" is a song by American singer-songwriter Taylor Swift, recorded for her sixth studio album, Reputation (2017). The song was serviced to Australian and New Zealand radio stations as the album's fifth single in both countries and seventh overall single on September 7, 2018. Swift co-wrote and co-produced the track with Jack Antonoff. "Getaway Car" re-entered the chart last week at #48, after being serviced to radio, as the official fifth single in Australia & New Zealand, once officially serviced to radio as the fifth single from "Reputation", the Airplay has increased & radio stations have started adding the song to their playlists this week. "Getaway Car" moves up from #48 to #11, making a move of 37 places after just a total of three weeks on The Hot 100, which makes "Getaway Car", This Week's Power Hit.

Taylor Swift the celebrity is such a magnet for attention, she can distract from Taylor Swift the artist. But Swift was a songwriter before she was a star, and she'll be a songwriter long after she graduates from that racket. It's in her music where she's made her mark on history - as a performer, record-crafter, guitar hero and all-around pop mastermind, with songs that can leave you breathless or with a nasty scar. She was soaring on the level of the all-time greats before she was old enough to rent a car, with the crafty guile of a Carole King and the reckless heart of a Paul Westerberg - and she hasn't exactly slowed down since then.

So with all due respect to Taylor the myth, the icon, the red-carpet tabloid staple, let's celebrate the real Taylor - the songwriter she was born to be. Let's break it down: all 115 tunes, counted from the bottom to the top. The hits, the flops, the deep cuts, the covers, from her raw 2006 debut as a teen country ingénue right up to Reputation. Every fan would compile a different list - that's the beauty of it. But they're not ranked by popularity, sales or supposed celebrity quotient - just the level of Taylor genius on display, from the perspective of a fan who generally does not give a rat's nads who the songs are "really" about. All that matters is whether they're about you and me. (I guarantee you are a more fascinating human than the Twilight guy, though I'm probably not.)

Sister Tay may be the last true rock star on the planet, making brilliant moves (or catastrophic gaffes, because that's what rock stars do). These are the songs that sum up her wit, her empathy, her flair for emotional excess, her girls-to-the-front bravado, her urge to ransack every corner of pop history, her determination to turn any chorus into a ridiculous spectacle. So let's step back from the image and pay homage to her one-of-a-kind songbook - because the weirdest and most fascinating thing about Taylor Swift will always be her music.

One of Swift's most endearingly McCartney-esque traits is the way she goes overboard with her latest enthusiasm and starts Tay-splaining it as her personal discovery. On her last album, she informed us all what New York is; on Reputation, she breaks down the concept of "alcohol." (Wait, you can drink beer out of plastic cups? Tell us more!) Hence "Getaway Car," where Film Noir Tay makes her big entrance, knocking back Old Fashioneds at the motel bar, a femme fatale playing two fall guys against each other. In the glorious final minute, she decides to sell them both out and speeds off to her next emotional heist.

Best line: "Nothing good starts in a getaway car."
© Copyright 2006-2018 Australian Music Report ™
For more information, contact mark@aumreport.com
All Rights Reserved
.





#1 SINGLE ACROSS AUSTRALIA
BE ALRIGHT
Dean Lewis l ISL/UMA

Dean Lewis' Be Alright, which continues to top the chart, making it six weeks at the top of The Hot 100. George Ezra's Shotgun begins to make it's move, via moving from #4 to #2, The song reached number one on the UK Singles Chart, becoming Ezra's first number-one song in the United Kingdom, and was certified platinum in the country. It also topped the Irish Singles Chart and the Scottish Singles Chart. In September 2018, the song topped the UK's Official Top 40 Biggest Song of the Summer 2018 and Ireland's Official Top 40 Songs of the Summer. Dropping from #2 to #3 is Maroon 5 feat. Cardi B with Girls Like You, from their sixth studio album Red Pill Blues (2017). A remix version was released by 222 and Interscope Records, as the album's third single on May 30, 2018, featuring American rapper Cardi B. At #4 down from last week's #3 is Calvin Harris & Sam Smith With Promises, What do you get when you mold together the sounds of Sam Smith, 26, and Calvin Harris, 34? Pop music perfection. The two music megastars came together for the release of "Promises," and it's honestly a music match made in heaven! The smooth vocals of Sam give the track it's soulful vibe, but the classic Calvin thumping beat we know and love is still there! Together, the two can do wrong, and "Promises" in an instant hit! Up too #5 from being at #7 last week is Panic! At The Disco with High Hopes from their album "Pray For The Wicked" which has so far peaked at #4, "High Hopes" is about seeking after your dreams without hesitancy and seeing those dreams come to fruition beyond your wildest dreams.

Steady at #6 is Rise from Jonas Blue feat. Jack & Jack, "Rise" is an enjoyable, pleasant number from Jonas Blue and Jack & Jack. Like "Alien" before it, it's not game changing or transcendent, but definitely fun and well-rounded. From a production standpoint, Blue has some very nice moments, providing contrasts throughout the course of the single. Winning collaboration ultimately. 5 Seconds Of Summer drop from #5 to #7 With Yougblood, which spent five weeks at #1 earlier in the year, giving the boys their first #1 in Australia & has also gone 4x Platinum on record sales, watch out for the third single "Valentine", which currently sits at # 44 pn The Hot 100. Kygo & Imagine Dragons move up from #10 to #8 with Born To Be Yours, which is a deliciously sweet song that absolutely hits the spot, This song is quite truly the perfect combination of both artists' sounds. Imagine Dragons lead vocalist Dan Reynolds belts his soul out on this one, easily conveying the emotion behind the track. On the other side of the coin, Kygo's production blends seamlessly with the acoustic guitar strums and Reynolds' voice. It's also some of the most classic Kygo production we've heard from him in a while, reviving that all-too-familiar tropical house vibe in a new and exciting way. Amy Shark drops from #8 to #9 with All Loved Up, which has peaked at #5 so far, Amy Shark remembers very clearly the day her song Adore was added to rotation on Triple J. "Everyone contacted me."
Her phone rung off the hook as excited label managers, booking agents and prospective management companies realised she was unsigned. Within a week, Shark was being flown from Australia to New York at the behest of Republic Records. "I was meeting so many people and it was so, so ridiculous," Shark recalls. "I'd been trying to get these people's attention for so long." At #10 this week Up from #11 is Tom Walker with Leave A Light On from his debut album release in Australia "What a Time to Be Alive", BRITISH artist Tom Walker is soaring up Australian charts with his single Leave A Light On - and now he has revealed why the song hits so close to home. IT'S become the world's biggest hit about looking after your troubled mates since Ringo Starr revealed he got by with a little help from his friends. British songwriter Tom Walker is heading to the top of the Australian charts with his soaring single Leave A Light On. Walker's popularity here was boosted in recent weeks as it soundtracked a Sony Bravia ad, but it is the song's stirring story about trying to help a mate battling addiction which has struck a resounding chord.
BIG LOVE
Black Eyed Peas
I
IGA/UMA
"Big Love" is a song by American musical group, consisting of rappers will.i.am, apl.de.ap and Taboo, is first single since the departure of Fergie. It was written by
Aeon Manahan, Anders Grahn, Benjamin Mor, James Flannigan, Joshua Alvarez, Taboo, ?apl.de.ap & ?will.i.am and was produced by will.i.am. It was released by Interscope Records and Universal Music on 12 September 2018. "Big Love" is This Week's
Hot Debut
entering the Hot 100 at #27.

And then there were three again. Your favourite 2000's hitmakers The Black Eyed Peas are back again without Fergie in tow and are trying to re-create the controversial magic of "Where Is The Love?". The political hip-hop track catapulted them to the spotlight in 2003 and 15 years later is still as relevant as ever with the current confusing political status. So with that tone in mind the trio have just announced that they will be releasing their seventh studio album 'Masters Of The Sun' on October 12. This record hears them leaving their electronic sound behind and returning to their hip-hop roots. Along with this announcement the band have also released an inspirational new single which is in the same political vain as 'Where Is The Love?". The social commentary of 'Big Love' reflects on the current state of America and preaches about peace and love. "Our leaders are embarrassing, I think they need some parenting. Tell me why they playing with the fire and the kerosene?". The fiery and honest verses are full of passion and confusion as they all deliver heartfelt raps. They meld into a sweet and radio ready hook full of love and devotion. "Cause all that we are, all that we're made of is big, big love". This is by far the bands most commercially friendly release in years and whilst it does feel a little forced and gimmicky in places the song has a lot of heart and emotion which will undoubtedly lift you. It may not be as culturally game changing as 'Where Is The Love' but it's still a cool moment.


The Black Eyed Peas will also be heading to Australia at the end of this month to headline the AFL Grand Final Pre Game Show on September 29.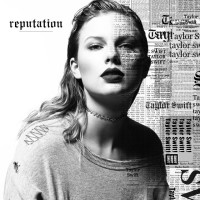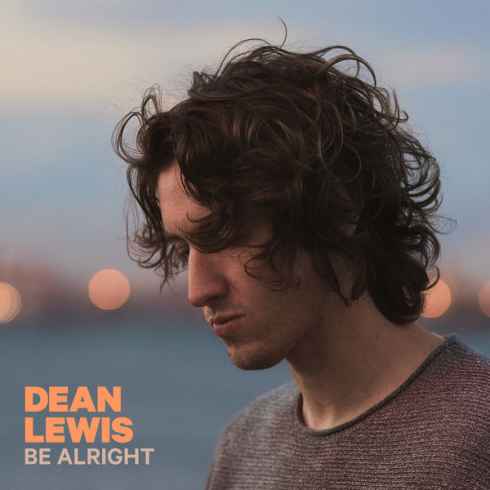 1
Be Alright
Dean Lewis | ISL/UMA
2
Youngblood
5 Seconds Of Summer | EMI
3
All Loved Up
Amy Shark | SME
4
Healing Hands
Conrad Sewell | SME
5
Day Drunk
Morgan Evans | WMA
6
I Said Hi
Amy Shark | SME

7
Never Ever
The Rubens ft. Sarah | MUSHROOM

8
Valentine
5 Seconds Of Summer| EMI

9
Fire
Peking Duk | SME

10
Younger
Ruel| RCA/SME
1
Clothes I Slept In
Luca Brasi | CVA/SME
2
Monster
Hands Like Houses | UNFE/SME
3
Forever & Ever More


Nothing But Thieves

| RCA/SME
4
With The One I Love
Paul Kelly | CAP/EMI
5
Eyes Wide Shut
GLADES | WMA
6
Viv In The Front Seat
Ceres | IND

7
Might Not Make It Home


LPX

| IND

8
Lavender Bones
Stand Atlantic | UNFD/SME

9
Light Me Up


RL Grimes ft. Miguel & Julia Michaels

| IND
10
I'll Be There


Crooked Colours

| SWEAT
Let You Love Me
Rita Ora
I'm With You
Vance Joy
Guiding Light
Mumford & Sons
Head Above Water
Avril Lavigne
Unbreakable
Birds Of Tokyo
Drew Barrymore
Bryce Vine
False Confidence
Noah Kahan
Little Things
Allie X
This Feeling
The Chainsmokers ft. Kelsea Ballerini
My Hands
Jack Gray
Big Love
Black Eyed Peas
In My Mind
Dynoro & Gigi D'Agostino
Girl
Jess Kent
Rain
Drought Breakers
Just Call
John Butler Trio
Love Is You
Sophie Ellis-Bextor
Just Got Paid
Sigala ft. Ella Eyre, Meghan Trainor & French Montana
California
JRAFFE
Phone Me
Tia Gostelow
Animal
Bec Sandridge