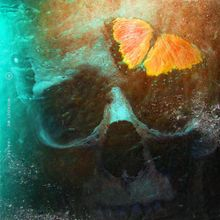 GIRLS LIKE YOU
Maroon 5 feat. Cardi B I IGA/UMA

"Girls Like You" is a song by American band Maroon 5 and serves as the ninth track on the band's sixth studio album, Red Pill Blues (2017). It was written by Adam Levine, Cirkut, Cardi B, Starrah, Jason Evigan and Gian Stone and was produced by Cirkut and Evigan. It was released on June 5, 2018 in Australia via Universal Music, as the third single, featuring American rapper Cardi B. The remix version is a commercial success. "Girls Like You" has become massive gainer radio airplay, had become #1 most added last week, after two weeks on the chart the song has really taken off and moving up from #63 to #19, making a massive move of 44 places, which makes "Girls Like You", This Week's Power Hit.
Taking a leaf from rapper Drake's book, the rock band Maroon 5 have come up with a video featuring a stellar starcast of female celebrities in their latest single titled Girls Like You featuring rapper Cardi B. The track is a part of Maroon 5's sixth studio album Red Pill Blues and the video for the song is directed by the 'Wedding Crashers' filmmaker David Dobkin.
The visuals in the song can literally make your head spin, not with the number of celebrities, but by the revolving shots, features famous women from all walks of life including comediennes, YouTube personalities, sports-persons, actresses, singers, politicians and entrepreneurs. Some recognisable names include Camila Cabello, Sarah Silverman, Gal Gadot, Lilly Singh, Ellen DeGeneres, Jennifer Lopez, Mary J. Blige, Elizabeth Banks, Rita Ora and even Levine's model-wife Behati Prinsloo and their daughter, Gio Grace. The track has a scratchy yet addictive guitar riff running through it and Cardi B, who is the flavour of the season, raps to it in her funky irreverent style that matches the mood of the track. The message on the track is a bit Vanilla when it comes to frontman Adam Levine's part,which is about bleeding hearts and crying for forgiveness when compared to Drake's 'Nice For What. However', Cardi, who is the flavour of the season and for a good reason, ups the 'gangster-ness' in the song when she raps about wanting to ride in Porsche's and wear diamonds rather than wait for her Prince Charming to whisk her away in a fancy carriage.
© Copyright 2006-2018 Australian Music Report ™
For more information, contact mark@aumreport.com
All Rights Reserved
.





#1 SINGLE ACROSS AUSTRALIA
YOUNGBLOOD
5 Seconds Of Summer l EMI

Another Week, Another #1 with 5 Seconds Of Summer gaining their first Australian Radio #1 with Youngblood, which their It's now the band's most successful single at Australian radio, usurping fan favourite 'She Looks So Perfect's #3 peak. Ariana Grande moves from #5 to #2 with No Tears Left To Cry is a musical progression for Grande and her vocals surpass those of her peers, which will feature on her upcoming album Sweetner. Amy Shark stays put at #3 with I Said Hi, from her EP Love Monster, which is one of her best performing songs to date peaking at #1. Khalid & Normani also remain steady at #4 with Love Lies, from the Movie soundtrack Love, Simon for which Love, Lies is best charting song, lifted from the movie soundtrack so far and Selena Gomez finally moves up from #6 to #5 with Back To You, Commercially, the song has reached the top 10 in Australia, the Czech Republic, Hungary, Ireland, Malaysia, the Netherlands, and Slovakia; as well as the top 20 in Austria, Canada, Denmark, Finland, New Zealand, Norway, Poland and Portugal. In the United States, the song became Gomez's 15th consecutive top 40 hit on the Billboard Hot 100, the longest active run of any artist.

Moving Up from #7 to #6 is One Kiss from Calvin Harris & Dua Lipa, that the song marks a "return to more familiar territory", calling it "a pulsating house track that is undoubtedly going to become the soundtrack to our summer" and "the year's first bona fide sunshine banger". He also found it "a lot more uplifting" than Lipa's previous dance collaboration with Martin Garrix, "Scared to Be Lonely". This Week down from #1 to #7 is Happier from Ed Sheeran, which gave Ed Sheeran his fourth #1 from his album "Divide, and all singles have gone Top 10. Post Malone move back up from #10 to #8 with Better Now, which is the fourth single lifted from Beerbongs & Bentleys, of which three have reached the Top 10. Noah Kahan & Julia Michaels drops from #8 to #9 with former #1 Hurt Somebody, he has new single that has just been released titled "Come Down" was relased on June 15, 2018 and finally Kygo featuring Miguel with Remind Me To Forget, drops from #9 to #10, the song is "another strong addition to both artist's growing catalog of hits", writing that it features an "uptempo and infectious dance-friendly production from Kygo", on which "Miguel shows off his vocals".


YOU DESERVE BETTER
James Arthur
I SME


"You Deserve Better" is a song by British singer James Arthur, set to be included on Arthur's third studio album. The song was written by Arthur, TMS and Camille Purcell, and produced by TMS. The track was released on June 1, 2018, by Sony Music in Australia. "You Deserve Better" is This Week's
Hot Debut
entering the Hot 100 at #32.

Post-"Say You Won't Let Go," British artist James Arthur continues to build a convincing case as pop's next big artist stateside with "You Deserve Better."

"I knew I loved you then / But you'd never know / 'Cause I played it cool / When I was scared of letting go." If you are unaware those lyrics hail from the incredibly popular James Arthur song "Say You Won't Let Go", then perhaps you might just be living under a rock. While the British pop artist hasn't broken through with his albums, the aforementioned single is multiplatinum certified by the RIAA. Perhaps a pair of new singles - "You Deserve Better" and "At My Weakest" are the catalyst for Arthur to expand his popularity stateside.

There's lots to like about "You Deserve Better." First and foremost, James Arthur has a truly sick, expressive voice. His vocal performance is incredibly nuanced, incorporating runs, gritty, yearning upper register moments, and all-around soundness. Beyond the vocals, the song is memorable, in regards to both production and songwriting. Starting with the production, Arthur is propelled by the gift of groove on the chorus section, keeping things interesting. Even prior to the chorus, the rhythmic guitar accompaniment isn't a bore, setting up the eventual, more robust, energetic centerpiece. It doesn't take a 'genius' to figure out the premise of the song which isn't a brand-new concept. Still, the idea of being a bad lover wishing better for you ex remains relatable and viable, especially in Arthur's dramatic, emotional hands.

All in all, James Arthur continues to showcase his talent and prove his worth in the music game. "You Deserve Better" may not change the world, but man oh man does Arthur 'sang.' Again, appropriate boxes are checked off. This could very well be a crowd pleaser.



Talia
King Princess

Wild One
MSTR ROGERS

Baby, You Make Me Crazy
Sam Smith

I'm A Mess
Bebe Rexha

Growing Pains
Alessia Cara

TV In The Morning
DNCE

Let Me Live
Rudimental feat. Anne-Marie & Mr Eazi

Dance To This
Troye Sivan feat. Ariana Grande

Come Down
Noah Kahan

Got Habits
Two Can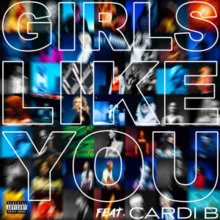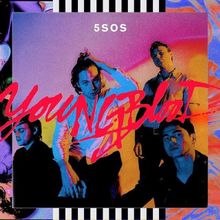 1
Youngblood
5 Seconds Of Summer | EMI
2
I Said Hi
Amy Shark | SME

3
Flames
David Guetta & Sia | PAR/WMA
4
Healing Hands
Conrad Sewell | SME
5
Bloom
Troye Sivan | EMI
6
Fire
Peking Duk | SME

7
Never Ever
The Rubens ft. Sarah | MUSHROOM

8
Saturday Sun
Vance Joy | MUSHROOM

9
We're Going Home
Vance Joy | MUSHROOM
10
Just Friends
Hayden James ft. Boy Matthews | FC
1
Groceries
Mallrat | DEW/UMA
2
Wildflowers
Carmouflage Rose | SME
3
Up In The Clouds
Skegss | RAT/WMA
4
Ultimatum
Disclosure ft. Fatoumata Diawara | UMA
5
Fuckin N' Rollin
Phantastic Ferniture | CAROLINE
6
Limo Song
Jack River | MUSHROOM

7
Labrador
WAAX | DEW/UMA

8
Mayor
Wiki | RC/INERTIA

9
Talking Straight
Rolling Blackouts Coastal Fever | MUSHROOM
10
Gimme A Break
Nicole Miller | EMI