">

© Copyright 2006-2017 Australian Music Report ™
For more information, contact mark@aumreport.com
All Rights Reserved
.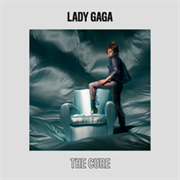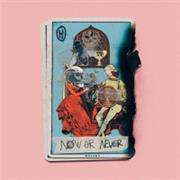 #1 SINGLE ACROSS AUSTRALIA
GREEN LIGHT
Lorde l UMA

Lorde remains at #1 for a second week with Green Light, also remaining in the #2 spot is the Chainsmokers & Coldplay with Something Just Like This, which spent two weeks at #1, before being dethroned by Lorde, and we continue onto #3 with Harry Styles with his solo debut single, Sign Of The Times, which remains steady for a second week and will be featured on his Self-Titled debut album, due for release on May 13, Zedd & Alessia Cara with Stay move from #5 to #4, making into among some of Zedd's Highest performing songs released in Australia, Julia Michaels cracks the Top Five, for the first time with Issues, moving from #6 to #5, this week.

Clean Bandit featuring Zara Larsson with Symphony, gain another Top Ten performer, for both Clean Bandit & Zara Larsson, is good for Larsson as her last two singles, have not cracked the Top Ten with I Would Like or So Good, Bruno Mars drops from #4 to #7 with That's What I Like, which has only reached of #5 on Aria Singles Chart & #2 on the Airplay Chart and gone Gold on Sales. Ed Sheeran drops #7 to #8 with Shape Of You, which is one of his, two #1's on The Hot 100 & another Ed Sheeran song, Galway Girl drops from #8 to #9 and gives Ed Sheeran, Three Top Ten Single's, from The One Album, so Far. The Lone Entry into the Top Ten, This Week is Jax Jones with You Don't Know Me, Which features the Vocals of RAYE, who was also featured on the Top 20 Hit, By Your Side from Jonas Blue, Earler in The Year.
HOT SHOT DEBUT
THE CURE
Lady Gaga l
IGA/UMA


Lady Gaga has this week's, Hot Shot Debut, entering the Hot 100 at #55 with The Cure, which is her third single, released from her album Joanne.
Lady Gaga made a grand comeback last year with her fifth studio album Joanne. Although her more toned down image and country and rock inspired new music received mixed reviews, she was literally everywhere! She had the whole world talking about her Super Bowl halftime show, performed in all the big television shows and award shows and just finished her headlining set at Coachella! During the show that was broadcasted live online, Gaga surprisingly released a brand new single titled 'The Cure' that might well please her fans who were calling for a more poppy sound.

'The Cure' is actually miles away from the sound of the Joanne album and marks Gaga's return to pure pop music with electronic elements. This time around though, Gaga is not the trendsetter, but follows one that has already proved to be very successful by the likes of Justin Bieber and MØ. There ain't nothing wrong with chasing some trends though if you do it right! The tropical house touches in the production are subtle and not too overwhelming with vocal effects and synth layers while the composition is incredibly catchy. The chorus soars and vocally she sounds fantastic. Her tone is warmer than ever and she sounds seductive and caring at the same time. Lyrically 'The Cure' is a pure love song. It sure won't go down in history as one of her most memorable and game changing releases, but it is a beautiful tune released at the right time.
HEATSEEKER
NOW OR NEVER

Halsey l
UMA

Halsey is back, with a new single titled Now Or Never, which makes a massive jump from #84 to #36, making a massive move of 48 places and makes it Our #1 Heatseeker. This week New Jersey native and break out artist Halsey released the first single and music video, "Now Or Never", from her upcoming album Hopeless Fountain Kingdom. The track has a different sound from what we've heard from Halsey previously. It's reflective of the cyphering, rap, and hip-hop that the singer/song-writer is a fan of, as the slightly stilted lyrics coming out in fits and starts. Even though she's trying something a little different, "Now Or Never" still has that specific Halsey touch that bleeds its way into all of her songs. "Now Or Never" is a song about ultimatums. Listeners will find a confident voice in this song, with less wondering and more action and knowing what you want. Halsey is coming from an incredibly truthful place, a place so many people have been in before. Picture this: you've been on and off with a a wishy-washy paramour for a while now and you're sick of being jerked around. Finally, you tell them, "either you want me for real or I'm not giving you my energy anymore."
There's Nothing Holdin' Me Back
Shawn Mendes

Lust For Life
Lana Del Rey feat. The Weeknd

The Cure
Lady Gaga

You Got Something
Rochelle

Physical
The Aces

Attention
Charlie Puth

Adore
Cashmere Cat feat. Ariana Grande

Despacito
Luis Fonsi & Daddy Yankee feat. Justin Bieber

Die Wondering
Shane Burgess feat. Celeste

Please Stay
Ali Barter
1
2
3
6
4
5
7
8
9
10














1
2
3
4
5
6
7
8
9
10